Canada fire: Justin Trudeau says Canadian government will match Red Cross donations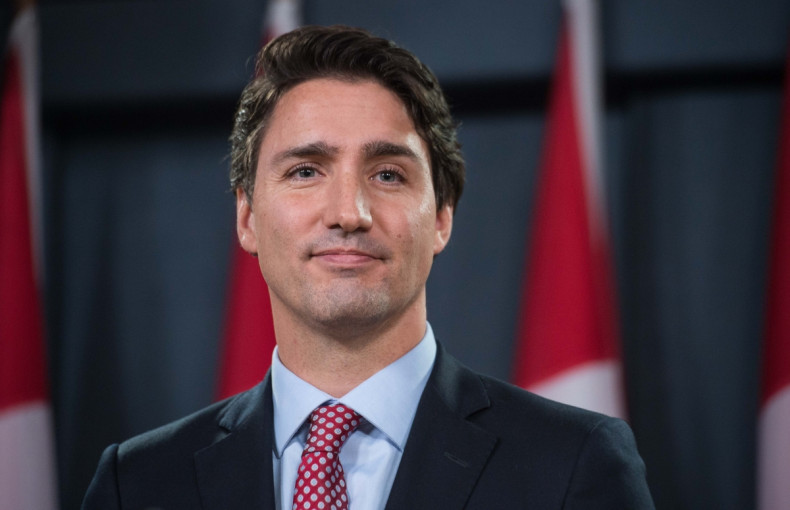 Prime Minister Justin Trudeau announced Canada's federal government will match individual donations made to the Canadian Red Cross to help those affected by the raging wildfire in Fort McMurray, Alberta. The Canadian federal government's pledge comes a day after Alberta's provincial government said it would match donations to the Canadian Red Cross, in addition to providing the relief agency with C$2m in seed money to help kick-start operations.
The blaze, which has forced 80,000 people out of their homes, has been aflame for seven days and now now spans 100km sq (40 square miles).
The Canadian Red Cross has already received C$30m (£11.6m) in donations. The organisation's president, Conrad Sauve, said that more than 100,000 people texted his organisation to donate. Currently, 14,000 families who require help after being displaced by the wildfire that has consumed 16,000 homes and 494,000 acres in the north part of Alberta are registered with the organisation.
Bloomberg has reported that the Fort McMurray wildfires in Canada's old sands hub may become the costliest catastrophe in the country's history with losses potentially reaching C$9.4bn.
More than 500 firefighters are battling the blaze in and around Fort McMurray, along with 15 helicopters and 14 air tankers, the Alberta government said. One analyst has estimated insurance losses could exceed $9bn (£4.8bn).
Canada had seen its costliest disaster three years ago, when flooding in Alberta caused 75,000 people to be evacuated, causing C$1.7bn in losses, according to a report by Aon. The second most-costly was the ice storm of 1998 in the provinces of Ontario and Quebec, which caused about C$1.6bn in insured losses.