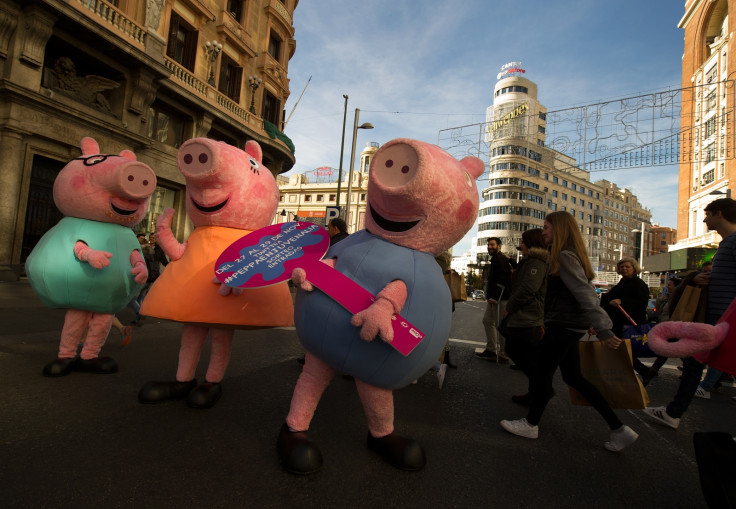 Canadian media distribution company Entertainment One is reportedly set to reject a takeover bid from ITV. The television production firm owns a majority stake in the children's cartoon franchise Peppa Pig.
In April, reports claimed that British broadcaster ITV was looking to acquire Entertainment One and had held preliminary talks with the Canadian company.
According to the Financial Times, sources familiar with the matter said that they were unclear about the size of the stake ITV had intended to buy and was not sure of the price offered by the London-based firm.
The Wall Street Journal reported that deal has failed amid disagreement over the takeover price. Entertainment One, which is headquartered in Toronto but listed in London, had a market capitalisation of around £901.1m (€1.06bn; $1.17bn), based on its stock's closing price on 9 August.
ITV, which airs series' such as Downton Abbey and The X Factor, has gained financially in recent years because of high advertising revenues. To reduce its reliance on ad revenues, the company decided to go on an acquisition spree and has been acquiring many companies in the TV production space.
As the company intends to strengthen its ownership in content, it acquired the company producing the popular music talent show, The Voice in 2015.
The takeover of the Canadian film and television producer and distributor would have helped ITV boost its portfolio. It would have gained access to an owner and distributor of 40,000 television and film titles, which apart from Peppa Pig, includes popular shows like the medical drama Grey's Anatomy. Apart from this, ITV would have also gained access to Entertainment One's content library, which includes 4,500 hours of television programming and 45,000 music tracks.