Canadian Prime Minister Stephen Harper says marijuana is 'infinitely worse' than tobacco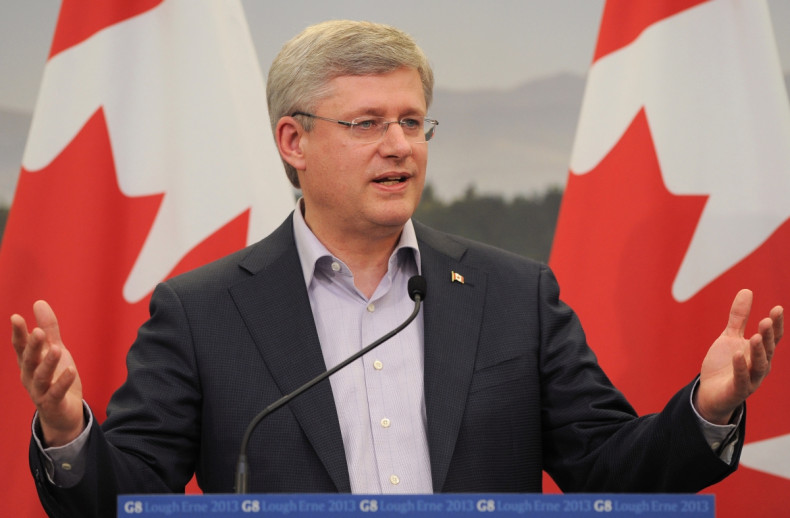 Canadian Prime Minister Stephen Harper claimed that marijuana is "infinitely worse" than tobacco, after Liberal leader Justin Trudeau vowed to legalise marijuana if elected. Harper's claims come with the Canadian federal elections scheduled to be held on 19 October.
The comments came after the leaders' first French-language debate, in which they clashed over the issue of drugs legalisation. Harper's Conservative Party is are opposed to legalising the drug, and claims that regulating its sale in the same way as tobacco or alcohol will not keep it out of the hands of children.
The Liberals say that if the drug's sale was properly regulated it would be easier to prevent children acquiring it.
"Tobacco is a product that does a lot of damage. Marijuana is infinitely worse and it's something that we do not want to encourage," said Harper. When challenged with the fact that many Canadians use marijuana for medical reasons he said, "There's just overwhelming and growing scientific and medical evidence about the bad long-term effects of marijuana."
The Conservatives claim that research has linked marijuana to mental illnesses including schizophrenia and psychosis. Other experts dispute these claims.
Harper likened the government's policy on marijuana to its policy on reducing tobacco use. "We've spent a couple of generations trying to reduce the use of tobacco in Canada with a lot of success," he said.
Statistics Canada data indicates that marijuana use among those over the age of 15 has remained stable, with 12% saying they used the drug in the last year both in 2002 and 2012.