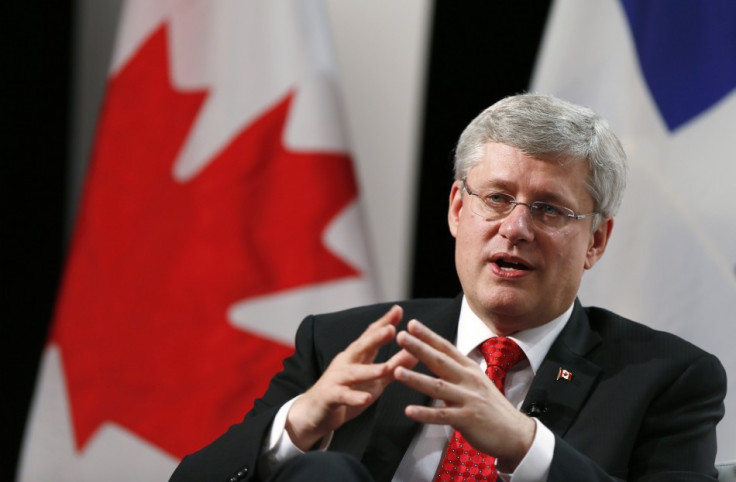 A "milestone" free trade agreement has been announced between Canada and Ukraine.
Canada's Prime Minister Stephen Harper made the announcement on 14 July while Ukraine's Prime Minister Arseniy Yatsenyuk was on a visit to Ottawa.
"Today's conclusion of the Canada-Ukraine Free Trade Agreement is another milestone in the important relationship between our two countries," said Harper, reported AFP News.
Harper further added that the agreement will be implemented at the earliest.
Under the agreement, which still needs to be ratified by the nations' parliaments, Canada will cut tariffs by an estimated 99% on Ukrainian imports and increase exports to Canada by an estimated Ca$41.2m (£20.7m).
Ukraine, too will cut tariffs on 86% of Canadian imports and raise the level of exports to Canada by Ca$23.7m (£11.91m).
The agreement is set to boost the Canadian GDP by Ca$29.2m (£14.67m) and Ukraine's GDP by Ca$18.6m (£9.34m).