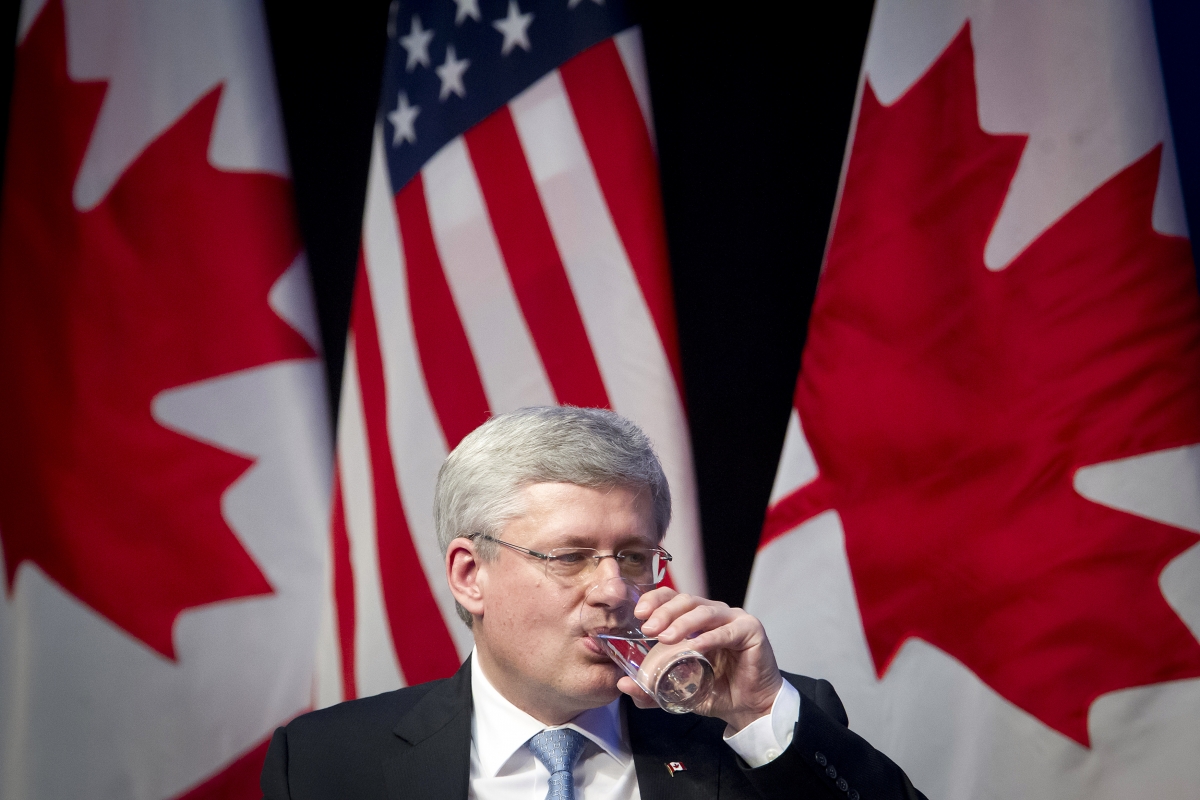 A parliamentary candidate in Canada has withdrawn from the electoral race after a video of him urinating in mug during work emerged online. Prime Minister Stephen Harper's conservative party said Jerry Bance was no longer running for a seat in the upcoming general elections after what was quickly doubted online as "peegate".
The MP hopeful was video recorded relieving himself in a coffee cup while on a service call as an appliance repairman in 2012. The footage was caught by cameras hidden inside a Toronto house for a Canadian Broadcasting Corporation (CBC) news report on home repair companies.
After fixing a leaky sink, Bance could be seen grabbing a mug from the sink and urinating in it. He then rinsed the cup and put it back where it was. The clip re-merged online in the wake of his candidacy for a Toronto district in the 19 October vote.
Bance apologised for his actions, which he said were due to a health issue. "I had a health situation and needed to make an emergency decision, ironically to save myself from embarrassment back then," he told the Huffington Post Canada.
The incident was swiftly seized upon by political rivals. New Democrat leader, Tom Mulcair, told AP Bance: "Must be someone who is adept at Stephen Harper's trickle-down theory of economics."