Only days after the decomposing body of Elisa Lam was recovered from the water tank of The Cecil Hotel in Los Angeles, stories suggests it has an esoteric history - it is the favourite haunt of serial killers.
The most prominent names on this macabre list are Richard Ramirez and Jack Unterweger.
Richard Schave and his wife, Kim Cooper, are street guides in LA and they specialise in crime scenes. They call their tour - "Hotel Horrors and Main Street Vice". And Cooper insists the mysterious incident involving Lam is another in a long chapter.
Richard Ramirez
Dubbed Nightstalker and The Walk-in Killer, Ramirez is presently awaiting execution on California's death row. Cooper says he stayed in a room on the top floor of The Cecil Hotel, which has 600 rooms.
This was in 1985 and Ramirez is believed to have killed 13 women.
Jack Unterweger
Unterweger worked as a crime journalist for an Austrian magazine in LA and stayed at The Cecil in 1991. He was convicted of killing three prostitutes during his stay and following the conviction of several other murders, he committed suicide in 1994.
Suicide Row
Meanwhile, apart from being a shelter for serial killers, The Cecil also has a history of suicides. There were multiple cases of people jumping off the top floor of the building, back in the 1950s and 60s.
"It's just what people do when they are at the end of their rope," Cooper said.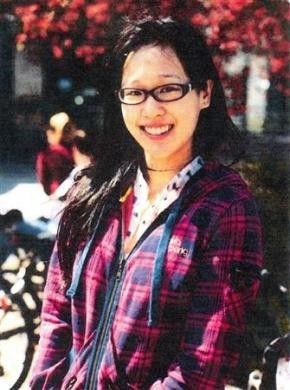 Unsolved Murders
And if all that weren't enough, The Cecil also has a few unsolved murders up its sleeve... like the Osgood case. "Pigeon Goldie" Osgood, a retired telephone operator was found raped and murdered. The case still remains unsolved.
Modern Times
The Cecil was built in the 1920s and renovated several years ago. Today, a room can cost between $65 and $120 (approximately £43 and £79).
Lam, 21, was last seen, at The Cecil, on 31 January and her body was recovered from a rooftop water tank about 19 days later. The body was found by a maintenance worker who was checking the tank after complaints about low water pressure. Authorities believe Lam travelled to California from Vancouver on 26 January and her destination was Santa Cruz. Lam kept in touch with her family until the day she went missing.
Soon after a complaint was filed by Lam's parents, a very puzzling surveillance video, recorded by a camera in the hotel elevator, was released by Los Angeles police. Law enforcement authorities are still unsure of the cause of Lam's death. An autopsy report is awaited.
Check out the video released by LA police:
READ Elisa Lam Hotel Death: Video and Black Shower Water Raises Questions [VIDEO]
Elisa Lam: Inside Cecil Hotel's 'Horror Movie Kill Rooms'