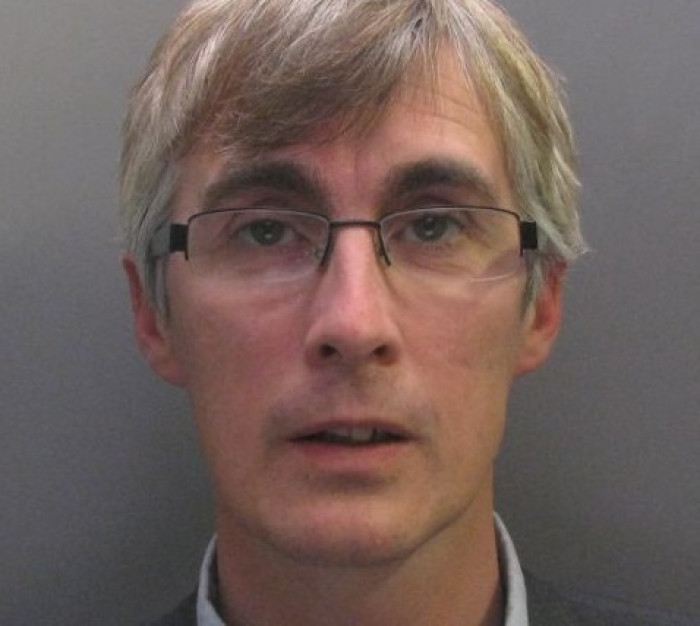 A children's doctor who was found guilty of abusing cancer sufferers as young as eight has been jailed for 22 years.
Dr Myles Bradbury, 41, a former paediatric haematologist at Addenbrooke's Hospital in Cambridge, pleaded guilty to 25 offences against a total of 18 victims.
The blood cancer specialist abused boys in his care from 2009 until 2013. The victim's ages ranged from eight to 17 and they suffered from illnesses including cancer and blood disorders.
He also admitted to making more than 16,000 indecent images of children.
Several of his victims have since died from their illnesses after being abused by Bradbury. One of his victims, who in now in remission, said he is now worried about going to any other doctors for treatment because of the abuse he suffered.
In a statement read out in court, one victim said: "I am now anxious to go to the doctor because I don't know who I should trust.
"I have haemophilia and a pain in my side so I know I should go but I feel disgusted and weird.
"I didn't think it would happen to me and I feel angry every time I think about it but also relieved it wasn't just me but we shouldn't have to go through it."
During his sentencing, it also emerged Bradbury had more than 170,000 images of "partially clothed" boys he had taken with a spy pen. The court heard how none of these images found on the pen were indecent.
In total, Bradbury pleaded guilty to 12 counts of engaging in non-penetrative sexual activity with a boy aged 13 to 15, seven counts of sexually assaulting a boy under 13 by touching, three counts of causing or inciting a boy aged 13 to 15 to engage in sexual activity, one count of voyeurism by recording a private act and two counts of making an indecent photograph of a child
Upon sentencing at Cambridge Crown Court, Judge Gareth Hawkesworth told Bradbury his offending were a "grotesque breach of trust".
He added: "For a doctor to attack children in this way is one of the worst forms of sexual abuse imaginable.
"There are almost too many aggravating factors to list in your prolonged carefully, planned and cruel abuse. It is implicit in what you did for your own sexual gratification that you were targeting the most vulnerable, sick children."
Michelle Brown, head of the CPS East of England's Rape and Serious Sexual Offences Unit (RASSO), said: "This paedophile doctor took advantage of his young patients battling serious illness by systematically sexually abusing them. Such cruelty is unimaginable to most of us.
"The extent of that abuse and the number of victims – 18 – was a gross breach of the trust placed in Myles Bradbury and one of the worst cases of this kind that we have prosecuted."