Myles Bradbury: 800 Families Warned Their Children May Have Been Abused by Paedophile Doctor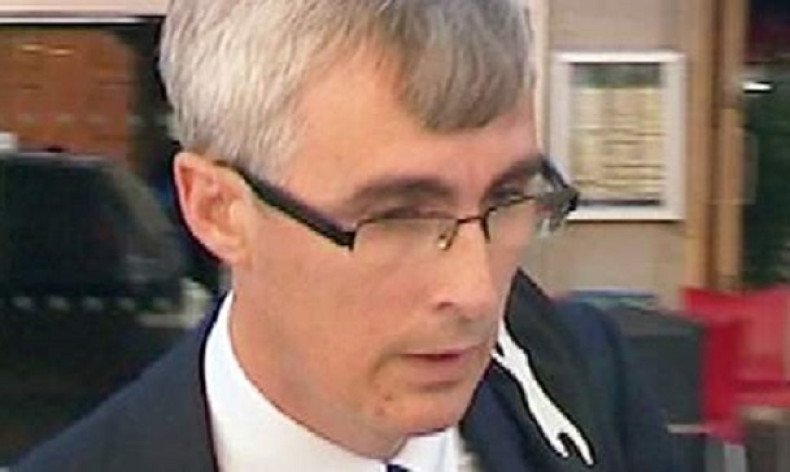 Around 800 families have been warned their children may have been abused by Dr Myles Bradbury while they were under his care.
Bradbury, a former paediatric haematologist at Addenbrooke's Hospital in Cambridge, admitted a total of 25 sex offences against 18 victims between 2009 and 2013.
All of his victims were aged between eight and 17, with many known to have been suffering from cancer at the time.
However, it is feared the former consultant may have abused more children at hospitals in Colchester and Ipswich where he held outpatients clinics, according to the Daily Mail.
Around 800 families have now been told there is a possibility their sick children may have been abused at the hands of Bradbury.
The blood cancer specialist admitted to 12 counts of engaging in non-penetrative sexual activity with a boy aged 13 to 15 and seven counts of sexually assaulting a boy under 13 at Cambridge Crown Court.
He also pleaded guilty to three counts of causing or inciting a boy aged 13 to 15 to engage in sexual activity, one count of voyeurism and a further count of making an indecent photograph of a child.
He was also found to have more than 16,000 indecent images of children on his computer.
Bradbury was suspended from the NHS after a child made a complaint against him last November. Following his guilty plea, the Cambridge hospital where he worked offered their "most abject and sincere apologies" to the victims and their families.
A helpline has also been set up by Cambridge University Hospitals (CUH) offering support to the victims of Bradbury's offending.
Dr Keith McNeil, chief executive of Addenbrooke's, said: "I am so deeply sorry these incidents have happened and I am also deeply saddened, as a doctor, that one of my own profession has placed himself and his patients in this position.
"There is a very ancient and sacred trust that exists between a doctor and his patients and, quite frankly, it sickens me to think that trust has been breached."
Chief nurse Ann-Marie Ingle added: "His cold and calculating abuse of trust has deeply shocked us all, including staff who worked alongside him to care for these vulnerable and sick children."
After admitting the charges, Judge Gareth Hawkesworth told Bradbury to expect a "substantial" prison sentence.
Detective Sergeant Shane Fasey, of Cambridgeshire Police, said Bradbury's offences were an "appalling breach of trust" committed against vulnerable children.
He added: "The families believed the boys were in his safe hands but they were actually being abused by Bradbury, who carried out examinations purely for his own sexual gratification and with no medical justification whatsoever."
The Bradbury helpline is 0800 389 8625 and is available 8am and 9pm on weekdays and 9am to 5pm at weekends.