Shannen Doherty has sent a heartfelt message to Canadian singer Michael Buble and wife Luisana Lopilato following news of their elder son Noah's cancer diagnosis. The 45-year-old American actress, who is undergoing treatment for breast cancer, has asked the parents to "stay positive".
"I can't even begin to touch that one, to be honest, because it's a 3-year-old. I would imagine your child having cancer is devastating as a parent," she said in her message via ET Online. Doherty was diagnosed with breast cancer in March 2015 and going through her last sessions of chemotherapy. The actress has extended support to the Canadian singer and advised him to trust doctors.
"Just trust in your doctors. Make sure you have amazing doctors, a great team, and know that organizations like the American Cancer Society [and] Stand Up to Cancer, they are doing so much good for cancer. And [there is] so much research that we have much better chances now," she added.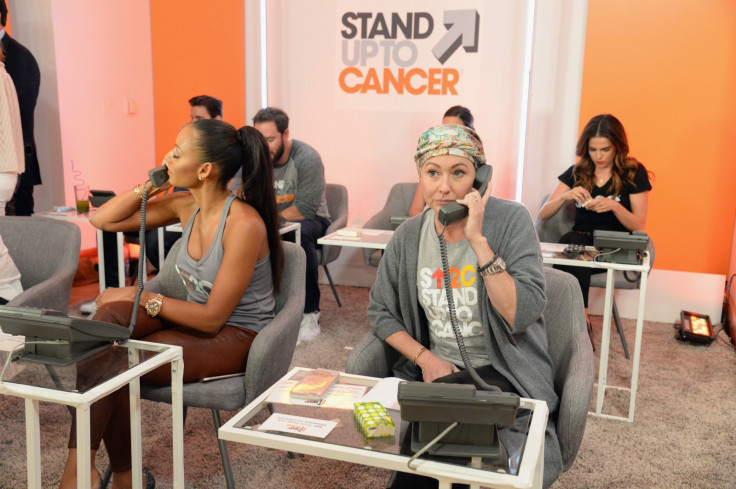 "Stay positive. That positivity, that outlook on life that you can get through something, it actually does get you through," Doherty noted.
On 4 November, the Grammy-winning singer took to Facebook to share the heartbreaking news of his three-year-old son's cancer diagnosis. Soon after the discovery, the couple shifted their son to the US for treatment. Prayers have been pouring in from fans and celebrities and the couple are set for a gruelling journey ahead.
Doherty's words would sure encourage the couple to fight the odds. The Beverly Hills 90210 actress has in the past inspired millions of people, who have been following her battle with the disease.
Doherty has been documenting her cancer treatment via social media and has always bounced back following painful chemotherapy sessions. Two weeks back she posted an image of her treatment and highlighted the importance of keeping hope during difficult times.
"Day after #chemoday isn't always so great. Sometimes one isn't able to dance, or eat or even to think about the next day. Sometimes it just feels like you aren't going to make it. That passes. Sometimes the next day or 2 days later or 6 but it passes and movement is possible. Hope is possible. Possibility is possible. To my cancer family and everyone suffering.... stay courageous. Stay strong. Stay positive," she wrote on Instagram.