In a George Washington University auditorium on Monday night, seven candidates vying to take the helm of the Democratic party convened to talk about one major topic: race. Trying to cajole the party into making them what the moderator described as the "most visible national Democrat in the country", the candidates managed to never disagree as they laid scorn on their party's record in the last election and how they would take things forward.
Aimee Allison, a co-director of Democracy in Color, hosting the event, said early on in the night that "Democrats lost because they did not know how to talk about race" – a sentiment that all the candidates shared. A focus on TV ads and a lack of ground contingent, knocking on doors and engaging with communities had handed Donald Trump the White House, they all agreed.
"Black. Period. Lives. Period. Matter. Period. " said Jehmu Greene, a former Fox News analyst making up for a lack of experience in office by speaking effusively and directly to the audience. Greene stood out of her chair when she spoke and others seemed to follow.
Minnesota representative, Keith Ellison may seem the front runner but there were very few ways he stood out from his rivals — Mayor of South Bend, Indiana, Pete Buttigieg; New Hampshire Democratic Chairman, Raymond Buckley; South Carolina Democrat Party chair, Jaime Harrison; former secretary of Labor, Tom Perez; Executive Director of the Idaho Democratic Party, Sally Boynton Brown; and Greene.
When asked about the Black Lives Matter movement, all seven gave praising answers — only differing on their own personal additions. Buckley, a white man, talked about his African American niece's fear after hearing the results of the last presidential election, "there's not an issue that makes me more angry," he said.
Harrison spoke of being black in the South, saying he got "goosebumps" when he saw police lights behind him and that still people dismissed that experience: "if I am chair, we know black lives will matter." he said.
"White leaders in our party have failed"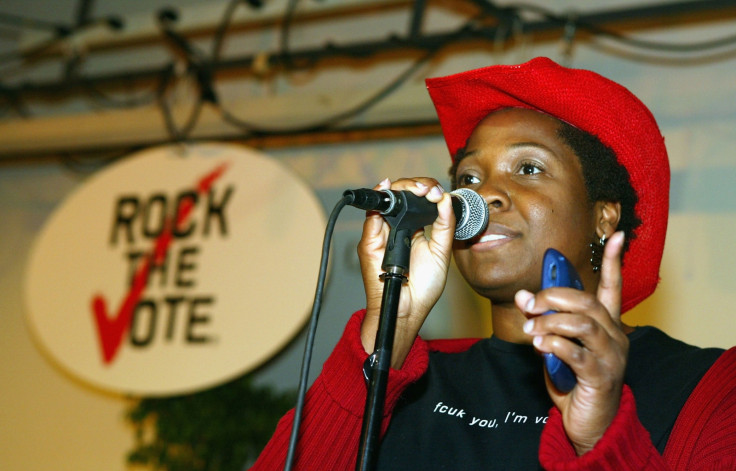 Greene talked of her time at Fox News, how she took the debate to Conservatives and was able to "win with the truth." Brown took into account her own place as a white woman when answering: "White leaders in our party have failed, we have to accept that there is prejudice that exists in our own party ... I'm a white woman, I don't get it ... my job is to listen and be a voice."
Scorn was poured, naturally, on the new president and the administration that he is slowly having confirmed through the Senate. Chairing the forum, Joy-Ann Reid asked the candidates whether the party should ever support Trump's policies; Perez spoke up, saying the party should "accord Donald Trump the same courtesy Mitch McConnell accorded Obama" - the other candidates agreed.
The "consultantocracy"
An anti-Washington sentiment also became evident as the seven talked about what needed to be done to reverse the last election result. Money should have been given directly to the states, some said; Ellison said he would fight the "consultantocracy" that had become prevalent in the party's campaigns.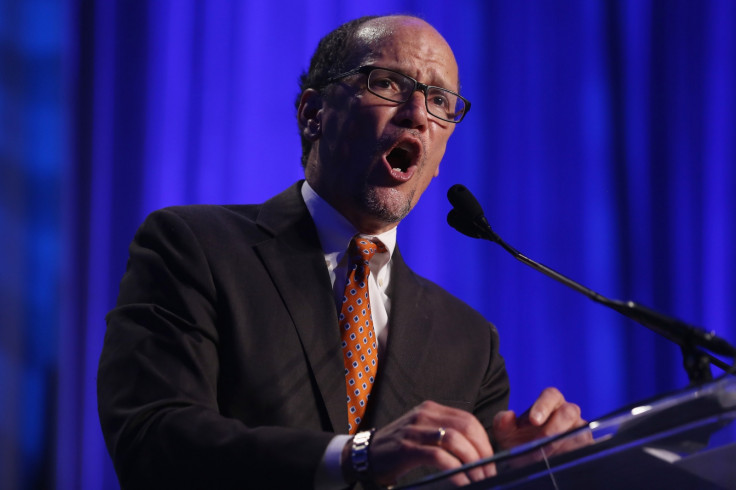 "It sure does help when you know that Washington cares," Buttigieg said."Right now, I'm afraid we can't count on Washington caring one bit."
The forum was part of a number of supposed debates that the candidates are taking part in before 447 DNC members vote for their new chairman in Atlanta in February. Whether there will be much in the running is yet to be seen as candidates seemed, on Monday night, reluctant to challenge each other.
When IBTimes UK asked Buckley whether he felt he had managed to show himself to be at all different during the debate, he replied: "This is our eighth forum and the other candidates have gotten very well at repeating my platform — I appreciate them talk about the things I've been saying for three months."
Buckley went on to say he was "about action" not talk, though in a diverse crowd of candidates, each with differing but not unsubstantial experience — which of them is the best for the job seems to be the only thing they disagree on.