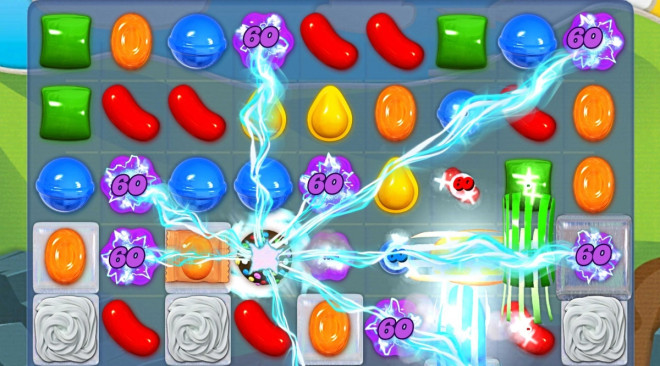 King Digital Entertainment, the maker of popular smartphone game Candy Crush Saga, will begin trading on the New York Stock Exchange today after being valued at a whopping $7.1bn.
London-based King priced its IPO at mid-range $22.50 (£13.6, €16.3) per share, having indicated a price range of $21 to $24 per share for the sale.
The company and selling shareholders offered 22.2 million shares to raise about $500m. An additional 6.6 million shares will be sold today by existing shareholders, which will bring the total offering to to 7.1% of King's stock.
King intends to use the money for working capital and other general corporate purposes including acquisitions.
Private equity firm Apax Partners, which is the largest single shareholder in King, will sell a 3.4% stake; its remaining 44.8% will be worth about $3.4bn, according to today's pricing.
King's chairman Mel Morris, who provided seed funding to the company, will see his 12.2% stake valued at about £500m, while chief executive Riccardo Zacconi will be worth over £435m from his 10.4% share.
JPMorgan Chase, Credit Suisse and Bank of America Merrill Lynch are book runners and advisors on the float.
The IPO has drawn comparison with Facebook gamer Zynga's listing at the end of 2011, which valued the company at about $7bn, although prior to that a fair value of as much as $14bn had been mooted. It is now worth just $4.2bn.
Candy Crush has been the most downloaded free app and attracted millions of mobile phone users around the world. The game is now played one billion times a day, according to the company.
Candy Crush downloads currently generate three-quarters of King's revenue, and was the prime contributor to the $1.8bn revenues the company generated in 2013, compared to just $64m two years ago.
Investors say that the company lacks other reliable revenues sources. Naysayers also point out that Candy Crush downloads have declined significantly on the Apple store, raising concerns about the future of the company.
King said it is firmly focused on the $17bn mobile gaming market, and is determined to avoid the Zynga's fate. Its portfolio of more than 180 games includes titles such as Bubble Witch Saga and Papa Pear Saga.