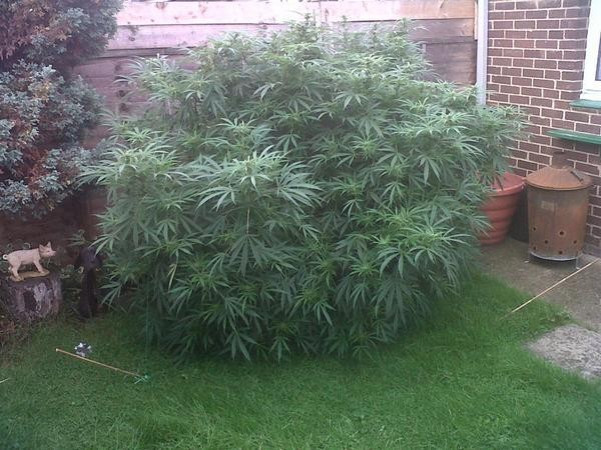 Police officers seized what they said was the biggest cannabis plant they had ever seen from an elderly couple who did not know their shrub was an illegal class B drug.
The OAPS planted the cannabis in their garden after innocently buying it at a car-boot sale.
Bedfordshire Police spotted the shrub, which was at least 5ft tall. It was dug up, confiscated and destroyed.
They posted a picture of the haul on Twitter and said on their Twitter account: "Seized today. Elderly couple bought shrub at car boot sale, tended carefully - biggest cannabis plant we had seen."
The couple, who have not been named, will not face charges.