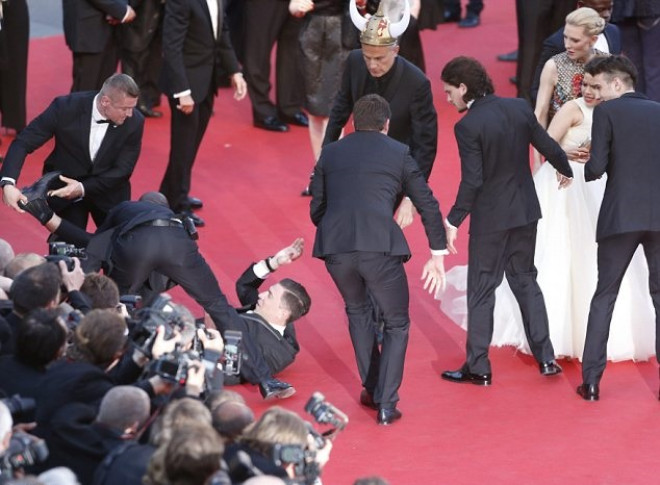 He's the celebrity gatecrasher that the A-listers dread.
And all the security at the Cannes Film Festival wasn't enough to stop him as Ukrainian journalist Vitalii Sediuk struck again.
The A list prankster is notorious for putting celebrities in often embarrassing and compromising positions for his personal amusement and a short-lived bid for fame.
His latest victim was an unwitting America Ferrera, who was walking the red-carpet at The Palais des Festivals for the Cannes premiere of How to Train Your Dragon 2.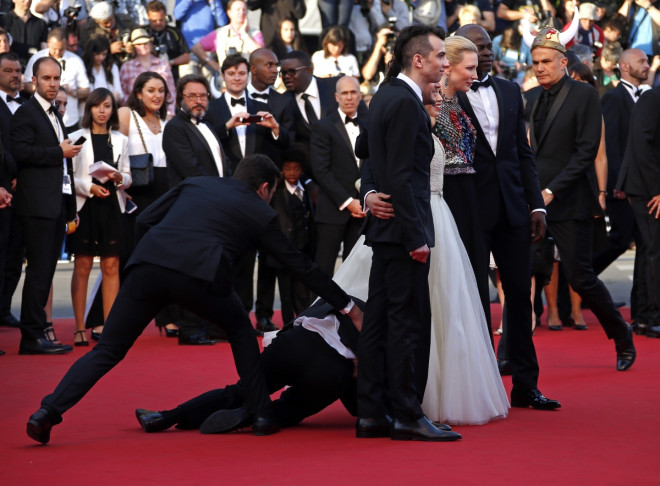 Sediuk ran onto the carpet, where he lay on the ground and put his head under the actress's voluminous white dress, as she posed for photos before the world's media, with her co-stars.
Security quickly removed the prankster, and while an initially startled Ferrera gamely laughed off the incident, her A list co-stars Kit Harrington and Cate Blanchett were less than impressed by the Ukrainians undignified red carpet antics.
Sediuk had evidently secured media accreditation for the prestigious film festival and as is customary, was wearing his credentials around his neck, though, in view of his reputation, it's a wonder he was ever approved to attend the world famous event.
It's the latest in a long line of incidents involving the red carpet mischief maker.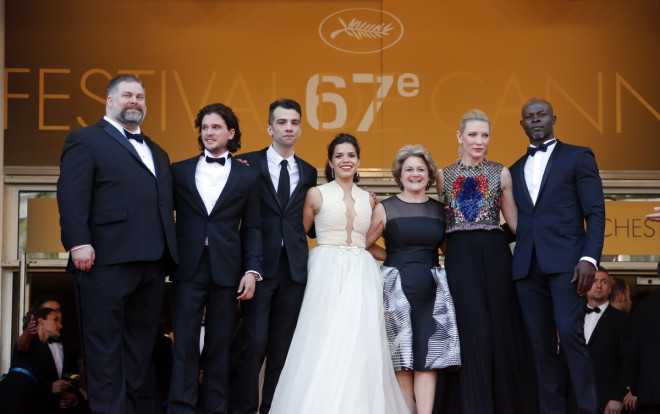 In 2012, Sediuk incurred the ire of Hollywood nice guy Will Smith at the Men in Black 3 premiere when he attempted to plant a kiss on the star's lips. An unamused Smith resorted to slapping the self-professed journalist in a bid to deter his advances.
At the 2013 Grammys, he was arrested after crashing the stage just as British singer Adele was about to receive her award. Sediuk ran to the podium to accept the accolade from Jennifer Lopez and Pitbull before the Skyfall singer could get up the stairs. He later spent the night in a police cell.
He's also know for 'crotch-hugging' and has pounced on leading men Bradley Cooper and Leonardo DiCaprio.
In January this year, Cooper was surprised at the SAG awards when the journalist lunged at him and pushed his face into his crotch.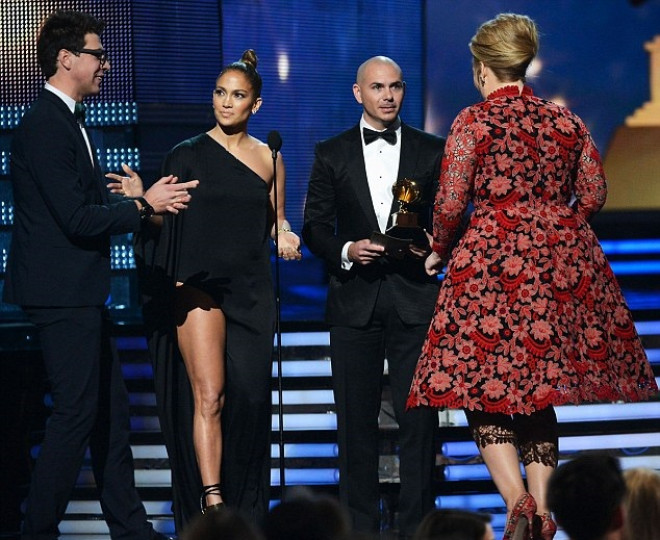 And at the Santa Barbara Film Festival, in February, Leonardo DiCaprio became the latest A-lister to fall victim to Sediuk, when he got down on his knees and grabbed the star around the waist, refusing to let go.
While DiCaprio managed to see the funny side of the gag, Cooper was clearly embarrassed by the incident.
While its not known what consequences Sediuk might face following his latest stunt, the notorious prankster didn't seem too worried, and was seen laughing as he was removed from the red carpet in Cannes.