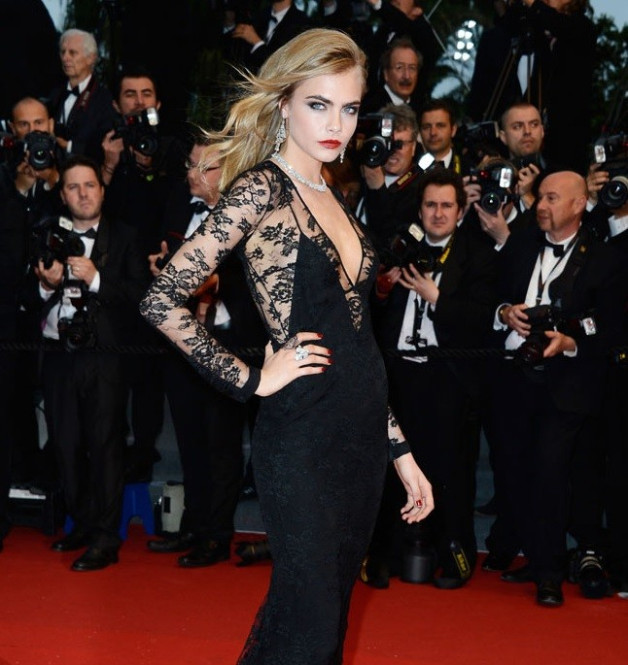 Jewellery worth more than a million dollars and destined to be worn by stars at the Cannes film festival has been stolen in what French police have described as a "classic Riviera heist".
The break-in occurred at the Hotel Novotel, where a safe in the room of an employee of Swiss jeweller Chopard was smashed open and the gems removed.
In a curious twist, the robbery took place between 8pm and 3am on Thursday night, when many stars were attending the premiere of Sofia Coppola's The Bling Ring, based on the true story of a teenage gang who stole luxury goods.
Actress Julianne Moore and models Cindy Crawford and Cara Delevingne have been photographed at the festival already this week, dripping with luxury items on loan from the jeweller.
The stolen gems - estimated at $1.3million (£850,000) - were to be loaned to stars for appearances on the red carpet, and at parties and receptions throughout the week.
Chopard is among the luxury brands favoured by celebrities at glittering events such as the Oscars. The company has sponsored the Cannes festival for 16 years, during which the awards have been transformed into a showcase for expensive couture and jewellery as much as for films.
Caroline Scheufele, Chopard's co-vice president, described the company's relationship with its celebrity clientelle in an interview with the London Evening Standard earlier this week.
"The Americans are so organised. They know what dress they're wearing months before and they tell us how their hair will be," said Scheufele.
"The Europeans are much cooler about the whole thing. They don't have an entourage around them. Things can change at the last minute."
The company takes requests from actors and their stylists in advance of the festival, she explained. Chopard is even responsible for the design of the festival's prestigious Palme d'Or award, which is presented for best film.
The festival opened on Wednesday, with British stars including Delevigne and Harry Potter star Emma Watson already having been sighted on the city's Croisette boulevard.