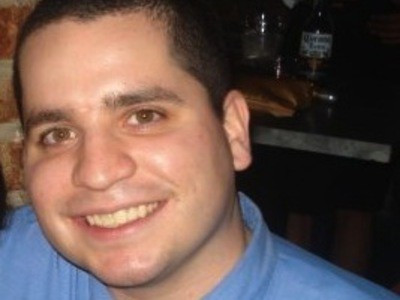 The New York policeman charged with conspiring to rape, kill and eat women discussed his plans with an online friend who boasted of his cannibalism.
Gilberto Valle, 28, discussed his plans with an online user named Moody Blues, who told the police officer he had eaten a black woman and a child.
Valle was arrested in October last year after he used law enforcement databases to plan to kidnap, rape, kill and eat up to 100 victims.
He has been remanded in custody ever since and earlier this month a judge denied him bail before his trial starts in February.
Prosecutors say they want to show the jury transcripts of some of the online conversations Valle had.
Court records show Moody Blues told Valle how he had eaten a black woman and child and described the taste as "quite like pork, but very meaty anyway.
"I also love roasting whole pelvises, mind you only did with the little one so far."
He added that "I've not had a young white woman, looking forward to it," to which Valle replied: "Excellent."
Moody Blues also asked Valle whether, once they finished the meat from one victim, he would want to "go for another". Valle said yes, but added that "I think we would have to give it time though".
Cook her over a low heat
Moody Blues responded: "Why? Go for a completely different type. I'd love to eat another child."
In another conversation, Valle discussed how to cook his victims: "[My oven is] big enough to fit one of these girls if I fold their legs.
"I was thinking of tying her body onto some kind of apparatus ... cook her over a low heat, keep her alive as long as possible."
Edward Zas, Valle's defence lawyer, said his client was engaging in sexual fantasies and there was no violence intended: "He's done nothing except imagine bad things and put them foolishly on the internet in a very bad way.
"If there is just role playing ... there is no crime at all. The only crime is in Mr Valle's imagination."
However, the prosecution said the exchanges suggest "an actual, and non-fantastical agreement between Valle and the co-conspirator to commit a kidnapping".
Prosecutors Hadassa Waxman and Randall Jackson wrote: "They are no more sensational, depraved and disturbing than the related portions of the conversations [which Valle concedes are admissible] about shoving a specific and identified woman into an oven, with her legs folded under her, or cooking her over an open fire, slowly, to prolong her suffering."
One of Valle's three co-conspirators, Michael Van Hise, was arrested earlier this month after cooperating with the FBI.