Photos of a makeshift dungeon where a British man living in the US planned to torture, kill and eat children have been released by police.
Geoffrey Portway, 40, pleaded guilty in May to conspiracy to kidnap a child as well as possessing and distributing child pornography.
While investigating a paedophile ring involving Portway, police discovered a sound-proof dungeon at his home in Worcester, Massachusetts which contained a child-sized homemade coffin as well as a number of disposable scalpels, butchering kits and castration tools.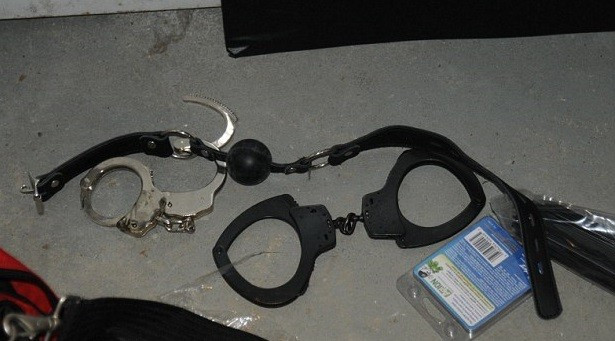 According to Boston officials, Portway used the pseudonym 'Longpig' to have numerous chats online with people to discuss a "mutual interest in abducting, raping, murdering, and eating children".
Portway is due to be sentenced on 17 September. Prosecutors hope he serves at least 27 years in prison before he is deported back to the UK.
Assistant US Attorney Stacy Dawson Belf said: "Portway may try to argue that the pictures and chats are just part of a fantasy life and that he never intended to carry out his plans, but the evidence clearly shows that is untrue.
"In the chats, Portway becomes tired of people engaged in role play or fantasy, telling no less than 15 chat partners he is serious about wanting to kill and eat a child."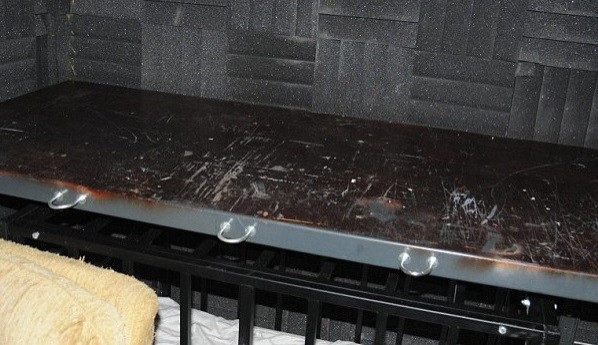 Federal officials wrote in the sentencing paper: "Portway has pled guilty to some of the most vile and heinous crimes known to our society, namely participating in the sexual exploitation of young children through the possession and distribution of child pornography and soliciting the kidnapping of a child for the purpose of killing and consuming that child."
Two of the people Portway conspired to kill and eat children with were Kansas resident Michael Arnett and Ronald Brown, who was jailed for 20 years in Florida in September for kidnapping children.
Court filings state Portway used Skype and other programs to communicate with Arnett to trade child pornography, as well as images of dead children.
The men were arrested as part of an investigation which started in 2010.
Bruce Foucart, special agent in charge of Homeland Security Investigations in Boston, said: "Thanks to the determination of HSI, along with our partners at the US attorney's office, we have been able to rescue 160 children and arrest 51 perpetrators worldwide."