Captain America 3: Chris Evans says Civil War will focus on Steve Rogers's struggles

Captain America: Civil War may feature ample of Avengers, especially the feud between Iron Man and Cap, which has already garnered a lot of attention. However, actor Chris Evans has maintained that the movie will be all about Steve Rogers and his struggles.
Evans in an interview with Disney twenty-three (via Yahoo) pointed out that the upcoming movie is called Captain America: Civil War for a reason. Evans told the magazine, "Even though there are a lot characters, the focus is on Steve and his struggle. Especially his struggle with Tony Stark."
The Before We Go actor, who will reprise his super-soldier role in the fifth film of the franchise, told the Disney Fan site, "It's exciting to see a guy who's as optimistic and as selfless as Steve be met with letdown, betrayal, frustration, and selfishness. There are events and people in his life that test him — that challenge him and force him to reevaluate who he is and what he wants out of life."
Marvel Studios president Kevin Feige chipped in and spoke about the division between Cap and Iron Man. He said, "We've seen [the conflict] coming. The clues were there. When you watch the other films you see how Captain America and Iron Man fight the bad guys together, back-to-back, but they have differences. And there is something that happens in the world that divides them."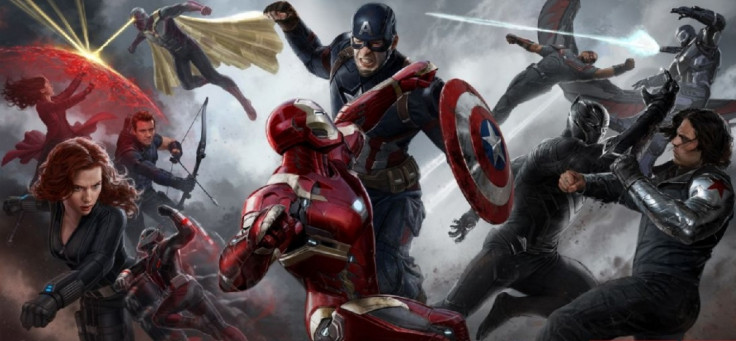 The movie will divide the Avengers in two camps – one that advocates the registration act led by Tony Stark and another that will stand against it, aka team Steve Rogers. Hawkeye, Bucky Barnes (the Winter Soldier), Ant-Man, Falcon, Scarlet Witch and former agent of Shield Sharon Carter (aka Agent 13) will stand with Captain America. Iron Man will have support from Black Widow, Black Panther, the Vision and War Machine.
The movie is scheduled to hit theatres in the UK on 29 April 2016.
© Copyright IBTimes 2023. All rights reserved.