Marvel Studios has released a new synopsis for its upcoming movie Captain America: Civil War. The movie will pit Iron Man and Steve Rogers against each other after the government plans to enforce a superhero registration act.
The act will divide the Avengers team into two groups: One that advocates the registration led by Tony Stark and another that will stand against it, aka team Steve Rogers.
Here is the full updated synopsis released by Marvel:
Marvel's Captain America: Civil War finds Steve Rogers leading the newly formed team of Avengers in their continued efforts to safeguard humanity. But after another incident involving the Avengers results in collateral damage, political pressure mounts to install a system of accountability, headed by a governing body to oversee and direct the team. The new status quo fractures the Avengers, resulting in two camps—one led by Steve Rogers and his desire for the Avengers to remain free to defend humanity without government interference, and the other following Tony Stark's surprising decision to support government oversight and accountability.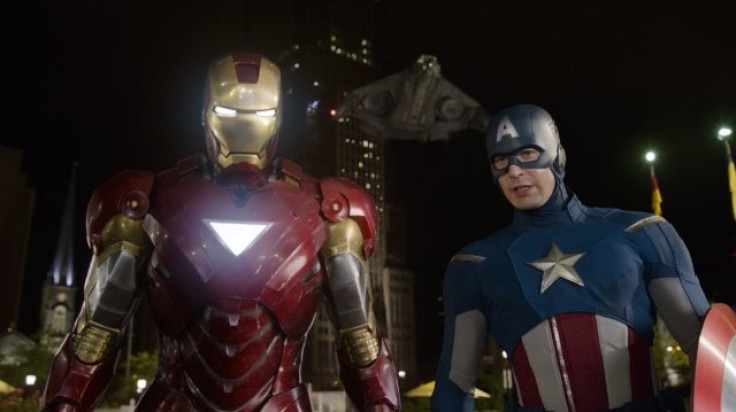 The film is set to feature the return of Chris Evans as Steve Rogers, aka Captain America. Robert Downey Jr will make his much-anticipated appearance as Tony Stark, aka Iron Man, in the movie. The film also stars Scarlett Johansson as Natasha Romanoff, aka Black Widow; Anthony Mackie as Sam Wilson, aka Falcon; Elizabeth Olsen as Wanda Maximoff, aka Scarlet Witch; Paul Bettany as The Vision, Jeremy Renner as Clint Barton, aka Hawkeye; and Don Cheadle as Jim Rhodes, aka War Machine.
Actor Sebastian Stan will return as Bucky Barnes, aka The Winter Soldier, alongside Chadwick Boseman as T'Challa, aka Black Panther; Emily VanCamp as Sharon Carter, aka Agent 13; Daniel Brühl as Baron Helmut Zemo and Frank Grillo as Brock Rumlow / Crossbones.
William Hurt will reprise his role as General Thaddeus "Thunderbolt" Ross, while Paul Rudd, a new addition to the Marvel Universe, will be seen as Scott Lang, aka Ant-Man. The movie is scheduled for worldwide release on 6 May, 2016.
Watch the trailers released by Marvel: