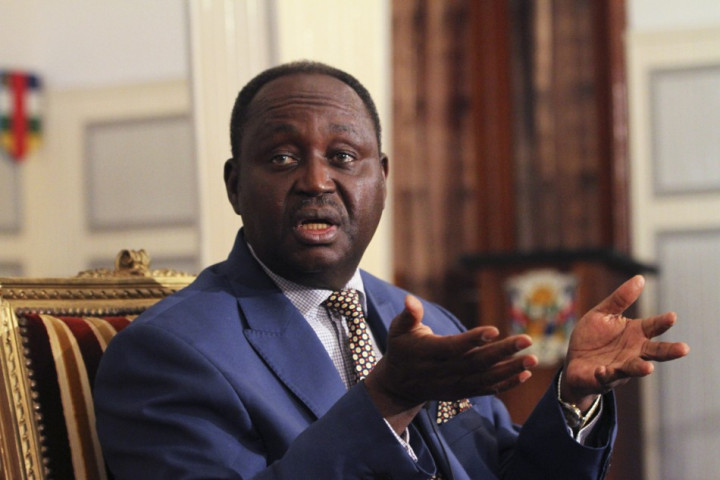 Looters have dug up two human skeletons under the garage of an abandoned home owned by fugitive Central African Republic President Francois Bozize.
Bozize, who came to power on the back of a military coup in 2003, fled the country last month after rebels from the Seleka coalition seized control of CAR's capital of Bangui.
Rebel Colonel Ali Garba told AFP that the looters were looking for diamonds or gold at the property on the outskirts of the Bangui, which was abandoned by Bozize when he ansconded.
"I saw them. They were bones with no flesh. The people had been dead for a while, at least several months, maybe more," Garba told the news agency.
Garba said the skeletons were taken away by the Red Cross, together with the body of a presidential guard that was also found at Bozize's house. CAR Authorities said they will look into the matter.
Meanwhile speculation on the identities of the two dead people is mounting.
Some say it is possible the two were political opponents to Bozize's regime, while others suggested the pair were victims of a ritual murder.
Killings for witchcraft rituals, designed to empower or bring good fortune, are known to happen in central Africa.
The house, one of many owned by Bozize across the country, was said to be the residence of the ex-president's wife Monique.
Led by self-anointed head of state Michel Djotodia, Seleka rebels carried out a coup against Bozize at the end of March, claiming he had not honoured a previous peace agreement that brought factions into the army in 2007.
The coup triggered an international outcry. More than two weeks from the military power takeover, UN envoy to CAR Margaret Vogt said that political and security situation in the country "remains highly, highly volatile."
She added that "the Seleka elements do not appear to be operating in a cohesive fashion" and that the humanitarian situation "is extremely dire" because of insecurity and the looting of stocks of food and other humanitarian items.
"Leaders who are supposed to run this government are not in a position to return to their homes because they fear for their lives or because their homes are completely looted," Vogt said.