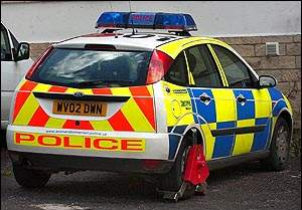 Cowboy clampers who target motorists and demand huge fines for releasing vehicles are being run out of town by changes to the law.
From October 1, it will be illegal to clamp vehicles on private land in England and Wales, although the current law will continue to apply in Northern Ireland.
The new law is designed to curb widespread abuses by rogue clampers, who are able to clamp vehicles with little warning and charge whatever they like in fines.
The practice of clamping has led to a litany of cons, swindles and fast ones, with hundreds of motorists duped by unscrupulous clampers into handing over their cash for the most trivial, even non-existent, offences.
Here, IB Times rounds up the most outrageous examples:
10. The 100-mile pub crawl
In Derby, motorist Gareth Morgan parked up at the pub, only for clampers to tow his vehicle 100 miles away before he returned. Morgan was told he would be fined £250 unless he paid up promptly, with a £25 daily penalty charge on top.
9. Sign of trouble
In Hampshire, a man was arrested and forced to supply a DNA sample after damaging the sign which had been attached to his car by a clamping firm. The damage was worth just four pence. Unsurprisingly, the case was thrown out by the Crown Prosecution Service.
8. Stranded overnight
In Birmingham, a teenage girl who had been attending a pop concert was hit with a £300 fine after overstaying her parking ticket by 10 minutes.
After pleading that she was unable to pay, the girl was left stranded overnight, and had to wait until the morning to be rescued.

7. Clamping on the move
Unbelievably, clampers in Stansted swooped on a car with the engine still running and charged the female driver £300 to have the clamp removed.
The woman was waiting for a pregnant friend to buy their children's dinner when she was stung.
6. Sick sex request
In surely the most perverted clamping attack ever committed, a woman was asked for sexual favours when it emerged that she didn't have enough money to pay the fine.
Whether the clampers received the 'payment' they sought is unclear.
5. Clamping the dead
A team of undertakers from Co-op Funerals had their hearse clamped when they momentarily left the vehicle to check coffin and flower arrangements at a nearby chapel. When they returned, the hearse had been clamped and adorned with yellow tickets.
The undertakers were ordered to pay £200 by the clampers, although the vehicle was later released as a "goodwill gesture".
4. Hostage to misfortune
In Doncaster, clampers threatened to take a three-year-old girl hostage unless her mother paid their clamp ransom. The mother was withdrawing £60 from a cash machine when the clampers swooped.
The clampers escaped without punishment.
3. Hitting back

Pensioner Theodora Loizou struck a blow against cowboy clampers by smashing up their van in 2007.
Loizou, 81, was in a residential parking bay when she was accosted by several rival parking firms, demanding that she pay a release fee because her tax disc was out of date.
Even though Loizou insisted she was on her way to replace the disc, the fee eventually reached £325 - prompting Loizou to grab a lump hammer and demolish the windscreen and headlights on the clampers' truck.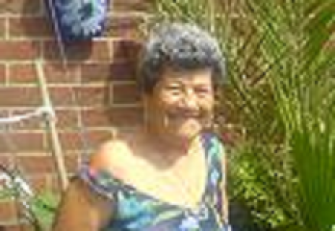 2. Cop that
A Derby policeman investigating a burglary returned to his squad car to find it clamped. The clamper insisted the car was illegally parked because the officer was not on a 999 call, and demanded PC Mark Doble hand over £60 to get it taken off. The fine was eventually waived.
1. The Queen of all clamps
Officers charged with protecting the Queen during a visit to Portsmouth were amazed to find their car clamped when they returned.
Cowboy clampers slapped clamps on the unmarked vehicles while officers were on duty - but clamper Gareth Andrews soon received a taste of his own medicine when an officer, returning to the vehicle, arrested him for obstructing an officer in the execution of his duty.
Andrews was convicted and given a £500 fine.