The Caracal Battalion is an infantry combat unit of the Israel Defence Forces (IDF) and is one of only two fully combat units in the country's military which has both male and female soldiers. Based in the Negev desert, on the border with Egypt and Jordan, Caracal was formed in the year 2000, following the demand for an intensive combat unit for girls. Nine years later, around 70% of the battalion was recorded as female.
Before Caracal, women were not allowed to serve in direct combat in Israel.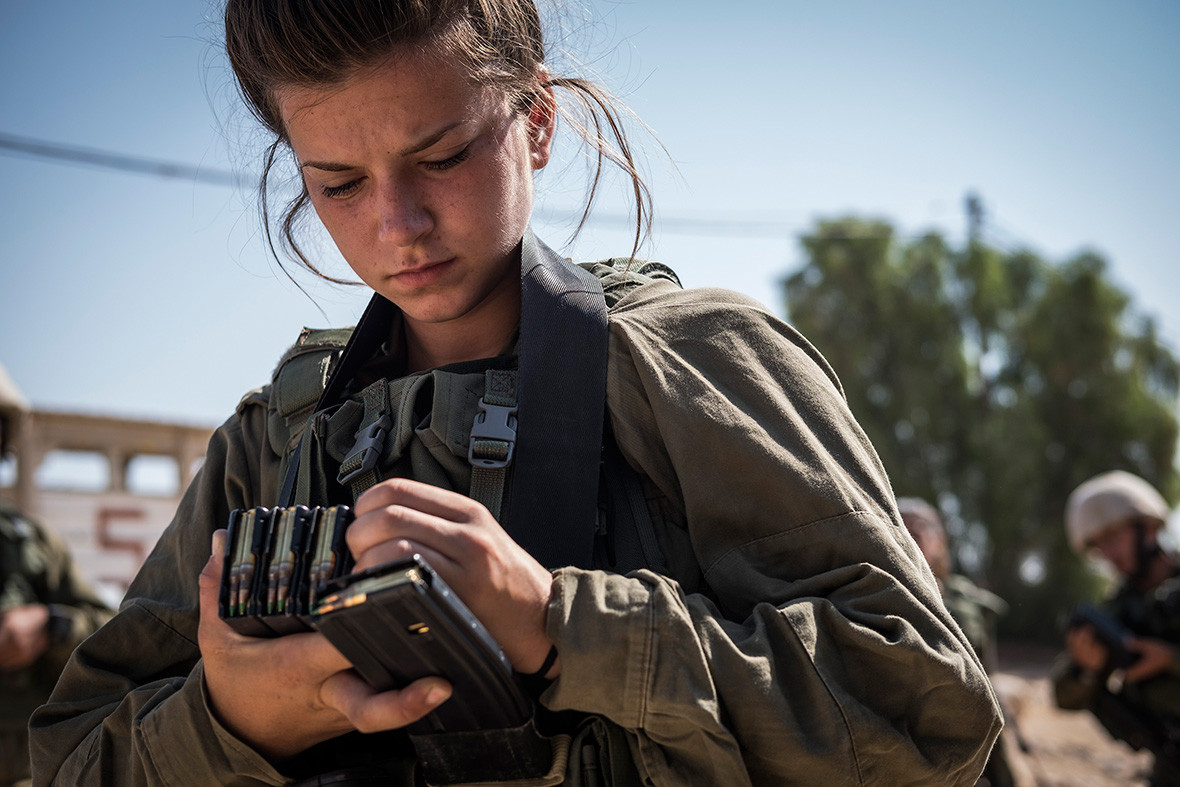 Named after a desert cat, whose gender is barely distinguishable, the name is a strong symbol of what the battalion stands for. Before joining, the girls must go through two days of physical challenges and mental examinations. The course is strenuous and identical to that of any other exclusively male battalion. As part of the Southern Command, the Caracal soldiers secure the Egyptian border from infiltrators, smugglers and terrorists.
Getty Images photographer Ilia Yefimovich has documented Caracal soldiers during training sessions at a shooting range in Nitzana, Israel: