A hardline Cardiff imam suspected of radicalising three young men, has told teenage worshippers that having sex slaves is "permissible in Islam". An undercover reporter recorded Ali Hammuda, a cleric who organises halaqas (religious study circles) at the Al-Manar mosque was recorded telling children as young as 13 that the world is "close to the end of time".
His sermon comes two years after the three men, Nasser Muthana and Reyaad Khan, then 20, and Muthana's younger brother Aseel, then 17, left for Syria, where they are suspected of joining Islamic State (Isis). Before they left Wales worshipped at the mosque where Hammuda still preaches.
Hammuda, who was born in Palestine but brought up in the UK, enticed children aged 13-18 to his halaqa with a poster promising an indoor football. But during the study group for "brothers only" the mosque's English Islamic programmes officer interpreted a series of Hadith – sayings attributed to the Prophet Mohammed.
The imam's interpretation of a Hadith concerning slaves would shock many Muslims. Undercover reporter Rizwan Syed recorded the speech whilst working for TV company Hardcash Productions in an investigation into Islamist militants in the UK.
Hammuda tells them: "One of the interpretations as to what this means is that towards the end of time there will be many wars like what we are seeing today. And because of these wars women will be taken as captives, as slaves, yeah, women will be taken as slaves.
"And then her master has relations with her because this is permissible in Islam: it's permissible to have relations with a woman who is your slave or your wife."
He added: "The one I think is strongest is that towards the end of time you will see a lot of Muslims disobeying their mothers and fathers… you see children speaking to their mothers and fathers as if they are your slave."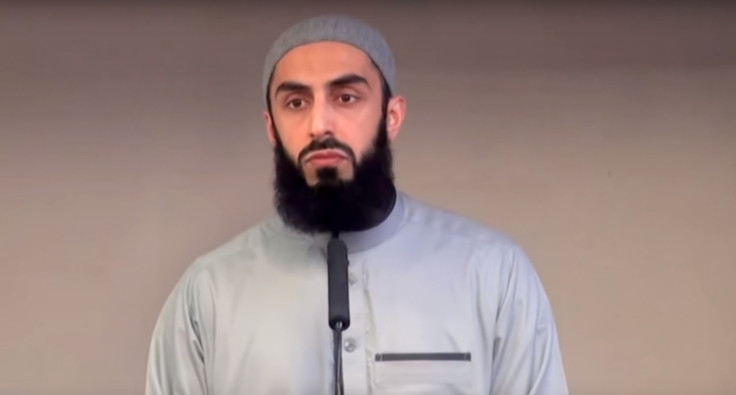 While the question whether Islamic law permits slavery still provokes controversy, the majority of Muslim scholars today say that Islam does not permit slavery and the Quran and the Prophet Mohammed's teachings aimed to abolish slavery. In addition, Islam requires Muslims to obey the laws of the country they reside in.
One of Britain's leading moderate Islamic clerics, Imam Shahid Raza, told the Daily Mail that slavery violated the "dignity" of human beings to the Daily Mail: "That Hadith is interpreted as justifying sexual slavery only by Daesh types.
"You have to realise that slavery is both banned in Islam and also banned by the law of the land.' According to prominent Muslim leaders in Cardiff, Hammuda has a reputation throughout Wales as an extremist, and is not welcome in most mosques in the region."
Hammuda, 28, also gave talks at a school attended by the three young men from Cardiff who joined IS. Aseel and Nasser Muthana appeared in an IS video and Reyaad Khan was killed in a drone strike.
Responding to the recording, Hammuda said that he condemns both the ideology and actions of the "so-called Islamic State" and the recordings were taken out of context. He said: "I have lectured on this a number of times, including dedicating a number of Friday sermons to the condemnation of this evil phenomena.
"The undercover recording and quotations referred to seem to have been deliberately taken out of context to portray a religious perspective that I do not ascribe to."
It is estimated that 3,500 Yazidi women and girls are still kept as sex slaves in the IS-controlled territory in Syria and Iraq. Women and children as young as 12, are often bought and sold by male members of the terror organisaton on social media in a sick exploitative economy.