Care minister says Britons should be responsbile for their elderly parents
David Mowat says that society must take greater responsibility for older people.
Care Minister David Mowat has indicated that there is a need to rethink how society deals with the care of old people, suggesting that Britons should look after their own elderly parents.
He noted that while parents care for their children, society does not take the same approach when it comes to care for the elderly.
Speaking at the local government select committee, he said that parents have as much of a responsibility in caring for their elderly parents as they do for their own children.
Mowat said: "One of the things that has struck me as I've been doing this role is that nobody ever questions the fact that we look after our children — that's just obvious. Nobody ever says it is caring responsibility. It's just what you do.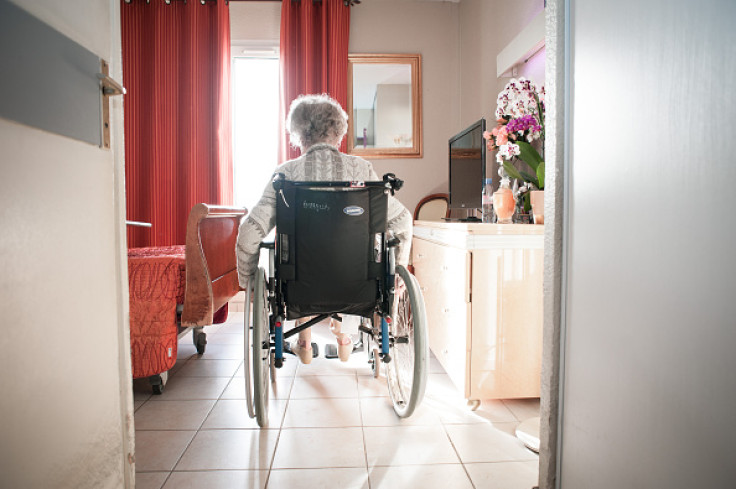 "I think some of that logic and some of way we think about that, in terms of the sort of volume of numbers that we are seeing coming down the track, will have to impinge on the way we start thinking about how we look after our parents," he said.
"In a way, it is a responsibility in terms of our life cycle that is similar."
Extra funding for social care is being sought by the NHS after doctors warned that delayed discharges had resulted in a shortage of beds available. Bed blocking in hospitals has risen by more than 40% in a year, The Telegraph reports.
Local councils have been given the authority to hike their council tax by up to 6% over the next three years to pay for social care but they are complaining that even this is not enough.
Mixed reaction
Tim Loughton, a Conservative MP and former families minister said: "In Mediterranean countries they have a social, family caring structure where you have different generations that look out for each other.
"They literally live on top of each other and, surprise surprise, have far fewer elderly people cast out into care homes. In the UK we ghettoise elderly people. We have almost an apartheid system of all members of a generation being put together."
Supporting Mowat's view on elderly care, Loughton said: "He makes a fair point as long as it doesn't get used as a cop-out for the state having to look after elderly people."
Not everyone agrees, however. Liberal Democrat leader Tim Farron accused the government of trying to hand over the responsibility of caring for the elderly onto families because of its failure to fund social care properly.
"These comments from an out-of-touch minister show how bad the social care crisis is. He would want the best care possible for his family, and millions of people are the same," Farron said.
"This government, rather than deal with the problem, want families to do it themselves. They need to get a grip," he added.
Stranded in hospitals
The Local Government Association has warned that if no fresh funds are allocated for the social care sector, then there is a need to be upfront with the public on the level of care that can be provided for the elderly. It said that a growing number of people in need of social care are being left stranded in hospitals.
Izzi Seccombe, the LGA's Community Wellbeing Board chairwoman, said: "The intentions and the spirit of the Care Act, that aim to help people to live well and independently, are in grave danger of falling apart and failing unless new funding is announced by government for adult social care.
"It is not good enough just to be trying to help someone get washed and dressed. Adult social care is about much more than this. It is about aspiring to help people live their lives to the fullest and with dignity, not simply just get by. This is the great strength of the Care Act, which unfortunately is now at risk," Seccombe said.
The Telegraph quoted a government spokesman as saying that councils have been allocated £7.6bn in dedicated funding for social care over this parliament and local authorities that fail to deliver high quality services will continue to be challenged.
© Copyright IBTimes 2023. All rights reserved.