A confident Carl Froch is ready for his unification rematch with Mikkel Kessler in what could be the Dane's last fight, and is anticipating a "barbaric" contest at the O2 Arena on Saturday.
WBA super middleweight champion Kessler has indicated that he may retire should he lose to the Nottingham born fighter this weekend in a rematch of their brutal 2010 encounter in Denmark, where Froch suffered a first loss of his career.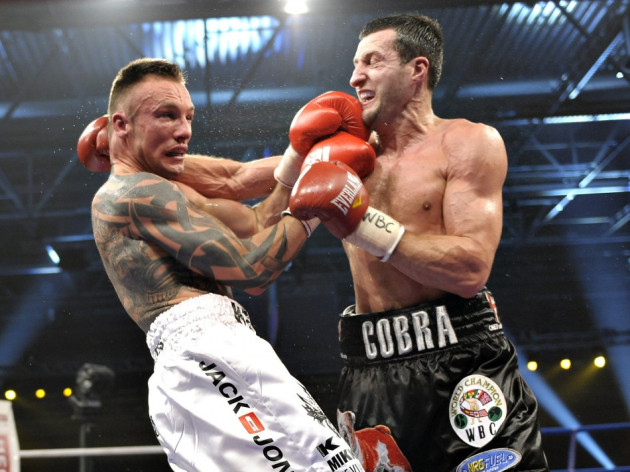 IBF champion Froch will be desperate to seek revenge on his opponent and is anticipating a positively brutal affair when the two are reunited this Saturday, but insists he knows what sort of mindset his opponent will walk in with.
"I'm not going to let this guy beat me again but I know it's going to be very, very tough," Froch told Sky Sports. "It's going to be brutal, it could even be quite vicious and barbaric but both of us are in there to do a job.
"We're both real tough, strong warriors at the top of our game.
"This is a tough job. I've got Mikkel Kessler, who is going to be fit and strong. He's talking about this maybe being his last fight.
"People look at that as a negative but I'm looking at that as a negative from my point of view, because it means he's going to turn up and leave it all in the ring and just have one last hurrah.
"A dying man is a dangerous man, but at the end of his game who is thinking 'this could be me finished' - which is like what I was against Lucian Bute -I know for a fact the mindset he is going to be in. I'm in the same mindset."
35-year-old Froch lost to Kessler by unanimous decision when they fought in Copenhagen three years ago, a loss that has riled the Cobra ever since.