Rafael Nadal and Roger Federer have turned back the clock in 2017 and are now ranked number one and two in the world respectively after starting the year at eight and 16 in the men's singles ranking.
The duo have won five titles apiece which include sharing four Grand Slams between them. Apart from conquering the singles arena, they also teamed up for the first time and won the inaugural Laver Cup for Team Europe.
Carlos Moya, who joined Nadal's coaching team earlier in the year, has identified two reasons for their resurgence this season after struggling to win major titles in recent years. Before 2017, the Spaniard last won a Grand Slam in 2014, while Federer last tasted success at Wimbledon in 2012.
Nadal and Federer cut short their 2016 season owing to injury with the former stopping in October due to a wrist injury, while the latter called time on his campaign in July following his loss in the semi-finals at Wimbledon.
Moya believes taking a long break after the injury and resting their bodies is paying dividends this season as they seem fitter and fresher than players younger than them. Moreover, last season's top dogs Andy Murray and Novak Djokovic are struggling for form and fitness this season and are currently sidelined with injury likely to keep them out until 2018.
"Resting after his injuries helped them," Moya told Spanish outlet TTesporte, as quoted by the Metro. "At this stage of the race it can give you more mental strength and the body thanks you."
"To this must be added that Murray and Djokovic have failed to match and have been injured," he added.
Meanwhile, Moya will take over as Nadal's main coach from next season onwards after long-time coach and uncle Toni Nadal decided to take a step back and focus his attention on their academy in Mallorca. The former world number one however admits that there will not be any change in hierarchy or any additions.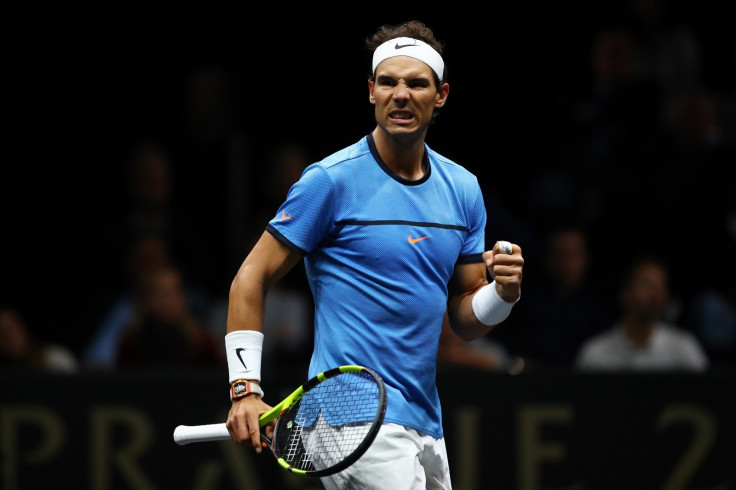 "There won't be any hierarchy,' Moya said, as quoted by the Metro. "There will be Francis Roig as well. Now I will follow him in Asia and next year the team will be the same one. There won't be any change."
"At the end it's always up to the player. We are speaking about an experienced player who is 31 and who knows what he needs to do. He relies on us to provide him information," the Spanish coach added when asked who will take the major decisions.