Mexican Tycoon Carlos Slim To Consolidate European Buys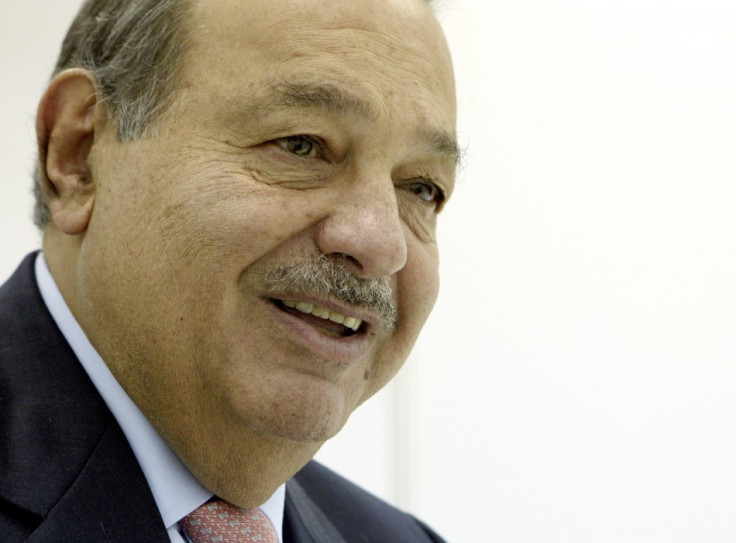 After bidding for Dutch firm KPN and Telekom Austria in May this year, Carlos Slim, the world's richest man, is not looking to expand further into Europe and is instead looking to consolidate his existing companies.
In an interview with Reuters, Slim said "we're not looking for nothing now. We are going to consolidate what we've got."
In his biggest push into the European market to date Slim's wireless carrier company America Movil revealed it is looking to quadruple its current stake in troubled Dutch telecoms provider KPN, after making a €2.6bn offer for more shares, at the beginning of May this year.
The bumper bid for KPN is the latest in a long line of expansion attempts by Slim, who has sought to expand his empire beyond Latin America. Slim has considered entering markets in Spain and Italy, as well as looking to buy up telecoms operations in Poland and Serbia.
"America Movil has continued to evaluate the expansion of its operations in other regions outside the Americas," said the company said in a statement. "Geographic diversification is a key element that has provided great stability to its cash flow and profitability."
The €8 per share bid would bring America Movil's stake in KPN up to just under 28 percent, from 4.8 percent and be the company's largest investment outside of Latin America.
While America Movil, the biggest mobile operator in Latin America, did not say why it had set a 28 percent limit, market participants have noted that Dutch financial regulations stipulate that whoever acquires 30 percent of voting rights in a company must make a formal takeover bid for all the remaining shares.
According to a company statement earlier this year, America Movil revealed it planned to pay for the deal in cash.
Meanwhile, Hague-based KPN has endured a series of troubling episodes. While it has had 44.5 million subscriptions, including 36.6 million wireless lines, at the end of last year, according to its website, KPN shares have plummeted by some 30 percent this year, after struggling to maintain profits while investing in its domestic broadband network. It has since been forced to consider asset sales and said it would eliminate as many as 5,000 jobs by 2013.
The Dutch telecoms provider has also been hit by a string of problems, which resulted in country's telecoms regulator said it is placing the group under close supervision, as it may have broken the law to the detriment of consumers and competitors. KPN's chief financial officer unexpectedly quit in January, citing disagreements over internal governance.
Meanwhile, Slim also boosted his stake in Austria Telekom to 23 percent and is spending over $1bn on the stake in the Austrian telecoms firm.
This week, Austria's competition watchdog said it was examining America Movil's bid to buy up more shares, raising the stak to 25.9 percent in Telekom Austria and will give its decision in four weeks' time.
© Copyright IBTimes 2023. All rights reserved.