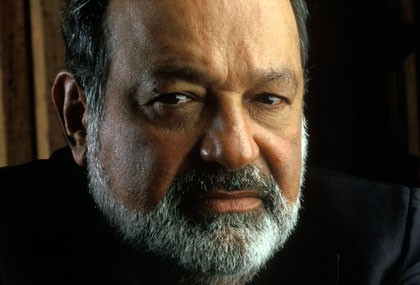 The world's richest man has bought a major stake in a British company that specialises in recognition software, in a move that could transform the UK's digital music industry.
Carlos Slim is to invest a rumoured £26m in Shazam, a company that uses the latest technology to enable users to identify, find and buy music.
Slim, who is worth an estimated £50bn, is investing the money through his wireless company America Mivil, the biggest mobile telecoms network in Mexico, with more than 262 million subscribers.
Shazam previously failed to secure funding in America's Silicon Valley, but has since become one of the UK's most internationally recognised tech start-ups.
Andrew Fisher, Shazam's executive chairman, forecast the company would be valued at £1bn when it goes public.
The exact size of Slim's investment remains unclear. Sources close to the deal rated its value as in line with its 2011 valuation, but investors remain wary after getting their fingers burned when the dotcom bubble burst in 2000.
Shazam recently appointed Richard Riley, formerly a senior Yahoo! executive, as its chief execuitive, in a move that was seen as a signal of its intention to list on the London Stock Excghange.
Shazam has an estimated 350 million users worldwide, double what it had two years ago.
The company employs 180 staff, and has offices in Austalia, the US and South Korea.