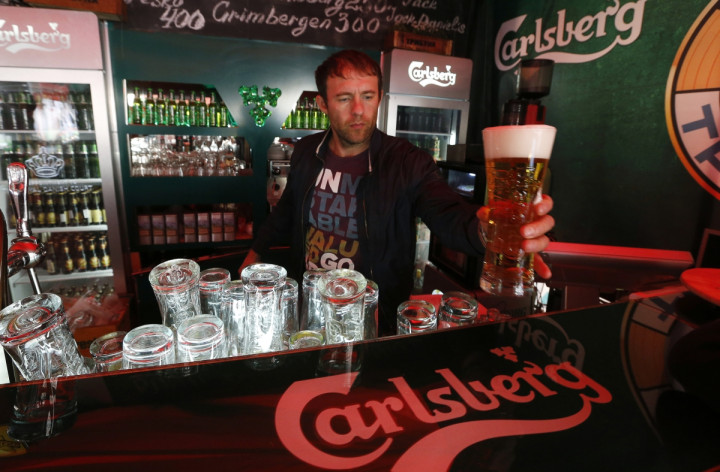 Danish brewer Carlsberg has had to lower its profit outlook in the face of Russian trade sanctions and uncertainty in Eastern European markets.
In its half year results, the Carlsberg Group, which also produces Tuborg and Kronenbourg along with its flagship brand, said that the markets in Eastern Europe "were becoming increasingly challenging and uncertain".
Carlsberg generates more than a third of its profits from Russia and Eastern Europe, where it sells the popular Baltika brand - making the company something of an unfortunate bellweather western trader in this case.
Carlsberg said beer sales in Russia are now likely to fall by "high single-digit percentage points".
"We believe that the beer category will deteriorate further in the second half of the year," it said.
Carlsberg had anticipated modest growth, but this has been replaced by a decline in annual net profits by somewhere in the "mid- to high-single-digit percentages".
Nevertheless, operating profit for the first six months of 2014 was modestly 1% up to reach £434.3m.
CEO Jorgen Buhl Rasmussen said: "I am satisfied with the financial results of the group for the first six months.
"In Eastern Europe, our teams are doing an excellent job mitigating the impact of the current market challenges. Unfortunately, we believe the Eastern European beer markets will be impacted further as consumers are facing increased challenges."