The Greens will not see their share of the vote increase at the general election, party co-leader Caroline Lucas has admitted to IBTimes UK.
Lucas, the MP candidate for Brighton Pavilion, said that is because the left-wingers are fielding around 30 fewer candidates than in 2015 to support an anti-Conservative Progressive Alliance.
"Given that we have stood down in a number seats because we are the one party that has put narrow tribalism to one side and put the greater good of the country ahead, we don't expect to do as well as 2015," she said.
The Greens, who have sister parties in Scotland and Northern Ireland, won more than 1.1 million votes and a 3.8% share of the vote under former leader Natalie Bennett in 2015.
The latest Survation poll, of more than 1,000 people between 19 and 20 May, put the party on just 2%.
But with under three weeks to go before the general election on 8 June, Lucas is very optimistic that the Greens can double their representation in the House of Commons.
Molly Scott Cato MEP has a "huge amount of momentum" behind her in her bid to unseat Labour's Thangam Debbonaire in Bristol West, she said. Debbonaire is defending a majority of more than 5,600 votes.
Lucas, an MP since 2010, is the best-known Green Party politician. Nigel Farage, the former Ukip leader, is probably the right-wing equivalent.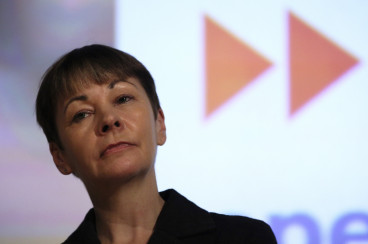 Joys of job sharing
But, unlike any other major British political party, Lucas shares her leadership role with Jonathan Bartley, who worked on the Conservative leadership campaign of John Major in 1995.
Lucas told IBTimes UK that the job-share has had no downsides whatsoever.
"It's just been pros and pros as far as I can see," she said.
"Just in terms of mobilising the party of being able to travel around the country and be able to speak at huge numbers of public meetings, all of that it's just incredibly helpful to be able to share that."
Lucas would like to see idea extended to parliament in a bid to boost diversity in the Commons and help MPs have healthier work/life balances.
Greens target the student vote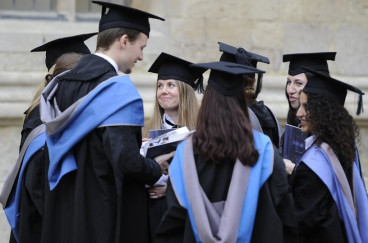 As for other policies, her party will be offering a "Green guarantee" rather than a full manifesto at the election.
The pledges include a plan to scrap university tuition fees in England and Wales, currently capped at £9,000 ($11,671 ) per year, and an "aspiration" to reduce current student debts.
The Greens would pay for the fees being scrapped by reversing a planned cut to corporation tax (from 20% to 17%) and rise it to a G7 average for large companies. The move would raise between £12.5bn and £19.4 bn a year, the party claimed.
"A mindset that tuition fees are the right way forward suggests that education is a private, personal commodity rather than a public good," Lucas said. Elsewhere, the co-leader described calls to build more housing on brownfield and greenfield sites as a "red herring".
"There is so much land that already has planning permission, but developers are not developing it because at the moment they don't think it is the optimum momentum for them to get the biggest profit so they are holding on to land banks," she said.
The Greens want to introduce a Land Value Tax as an "incentive against speculation". The policy would see developers pay a levy on the top value of the land they own. The "Green guarantee" is unveiled on Monday 22 May.