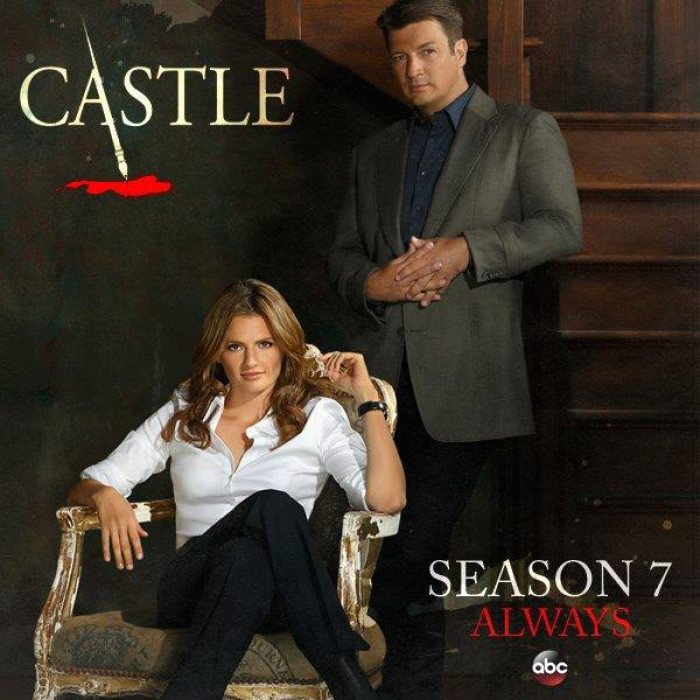 Fans of ABC's Castle were stunned by the near-tragic event in the season 6 finale episode.
Richard Castle, played by Nathan Fillion got into a car accident on his way to his wedding with Kate Beckett (Stana Katic). Although Rick survived, the accident put off their marriage on hold.
According to current show runner David Amann and fellow executive producer Andrew W. Marlowe, this season , Beckett will be 'committed' to resolving the crash mystery.
"She's committed to getting to the bottom of what happened with Castle," Amann told Give Me My Remote last week.
"That's really her focus and her mission. She's going to do that, and she's going to take that as far as she can go to get answers. That's what she's focused on."
While the beginning of the season 7 will be dedicated to finding out answers about the mysterious crash, Marlowe promised that the whole season will not be "filled up" with this case.
"We're going to deal with it in the first couple of episodes, we're going to get back to the kinds of Castle episodes that we all know and love and expect, with a relationship that has deeper understanding, and also deeper curiosity to it," Marlowe said.
"And it'll also take that relationship to a much more interesting place, we feel. And so we know the fans were a little bit like, 'What are you guys doing?' We have something planned that we're kind of excited about, and we hope that people come back and play along."
Also, Chad Michael Collins, most recently seen on ABC's Once Upon a Time, is the newest member to join the cast. Collins will guest star in the third episode of the upcoming season, titled Clear & Present Danger.
Collins will play Tom Talmadge, who is "a tech start-up entrepreneur who was assaulted under mysterious circumstances," according to Give Me My Remote.
The actor shared his experience on the set of Castle this week via Twitter.
Excited to shoot @Castle_ABC tomorrow, where @NathanFillion and @Stana_Katic will be giving me the business. Hopefully they'll be gentle.

— Chad Michael Collins (@CollinsChadM) August 6, 2014
After filming, he tweeted:
Had a blast shooting @Castle_ABC today. Thx for being hilarious scene padnahs @NathanFillion and @Stana_Katic. I shall do succubi research.. — Chad Michael Collins (@CollinsChadM) August 8, 2014
Castle Season 7 is set to premiere on 29 September at 10 pm on ABC.