Shocking CCTV footage from a house in Hull shows the moment a girl chucks a cat into a wheelie bin and weighs down the lid with a bag of rubbish before running off from the scene. Since the video was made public, a 12-year-old girl handed herself into a local police station with her mother.
The camera belongs to Jean Atkinson, 68, of Hull. She has posted the footage to Facebook in a bid to track down the person who stuffed the cat into the bin after 18:00 on 17 August. Atkinson only discovered what had happened when she noticed her bin was open and checked her CCTV out of curiosity.
"I am disgusted. What is she going to grow up to be?" Atkinson told the Hull Daily Mail. "I'm an animal lover and I can't stand to see an animal hurt like that. What would have happened? It could have died."
The black cat was not in the bin when Atkinson noticed it had been left open and it is not known what happened to the animal. The girl, who is wearing a pink t-shirt and blue jeans, returned to the bin several times to check the cat was still inside.
"We have been made aware of a video being circulated showing a girl putting a cat into a wheelie bin," said a statement from Humberside Police. "Following the video being shown in the local media, the mother of a 12 year-old girl has come into a police station with her daughter to say that she is the girl in the video footage.
"We will be conducting an investigation into the incident as causing unnecessary suffering to an animal under Section 4.1 and Section 4.2 of the Animal Welfare Act 2006. We will be speaking to the 12 year-old girl about the incident and establish the best course of action.
"We want to thank the mother for accompanying her daughter into the police station, she has acted very responsibly. We can now look at the evidence, speak with the girl and establish the best course of action. We would ask for people to let us conduct our enquiries and take the necessary actions."
Under the Animal Welfare Act, anyone convicted of causing unnecessary suffering to an animal faces a maximum penalty of up to a year in prison, a £20,000 fine, and a lifetime ban on keeping pets.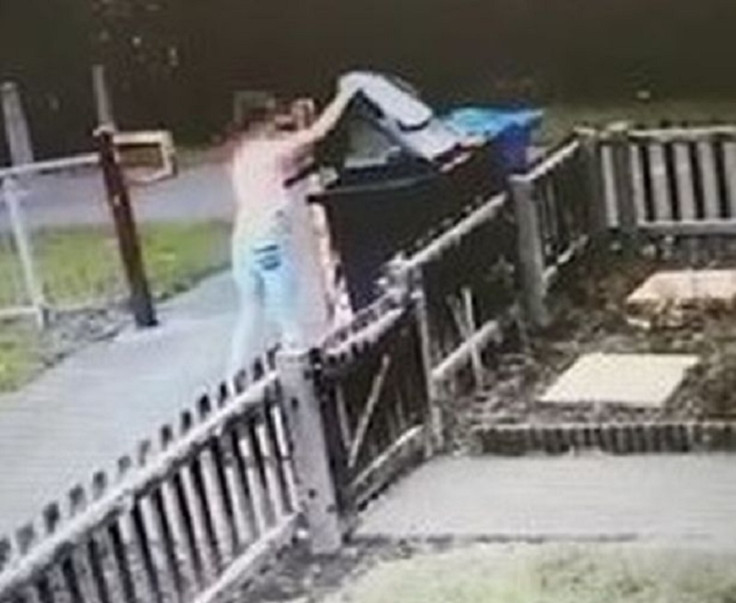 The latest footage is reminiscent of the infamous "cat bin lady" video which went viral in 2010 and caused public outrage. Mary Bale was fined £250 after she was caught on CCTV dumping a cat in a wheelie bin in Coventry, where it was stuck for 15 hours. She also had to pay a victim surcharge to the cat Lola's two owners as well as costs, and was banned from keeping animals for five years.
In all, the "split second of misjudgement" cost bank worker Bale over £1,400 and her reputation. Bale apologised and said she could not account for why she had done it. She had to resign from her job amid the furore after being signed off with depression.