Catalonia Independence: Spain Sues Catalan President for 'Disobedience and Dishonesty'
Nearly 80% of Catalans opted to secede from Spain in the "undercover referendum".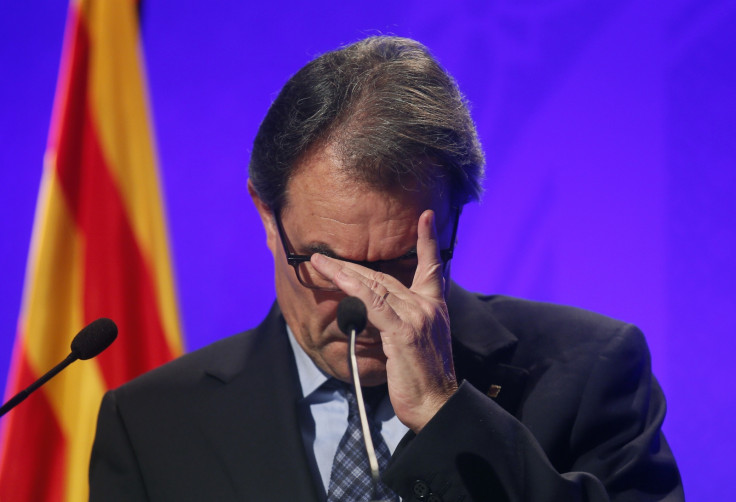 Spain is suing Catalonia's President for "disobedience and dishonesty" after he held "an undercover independence referendum" by flouting a court injunction that prevented him from holding a vote on secession.
The court case could also prevent Artur Mas and his deputy Joana Ortega from running in the next regional elections, due to be held late in 2016, as it could led to a ban from public office.
Spain's Constitutional Court attempted to paralyse Catalonia's attempt to hold a "citizen's consultation", which was meant to be held in lieu of an independence referendum after the Spanish government blocked the move.
However, Mas defied the court order and launched the "public participation process."
The consultation was intended to officially gauge public opinion over a breakaway from the country without breaking any laws of holding a referendum.
On 9 November, nearly 80% of Catalans opted to secede from Spain in the "undercover referendum".
Catalonia is an industrial and commercial titan in Spain and pays far higher taxes than any other regional community.
It accounts for over 20% of Spain's GDP, and only 8% is ploughed back into it by the state.
The Catalan community represents 16% of the total Spanish population.
Spain, which is still struggling to recover from the credit crunch in 2008 and the Eurozone debt crisis of 2010, is concerned that the vote would tear the country apart financially.
© Copyright IBTimes 2023. All rights reserved.