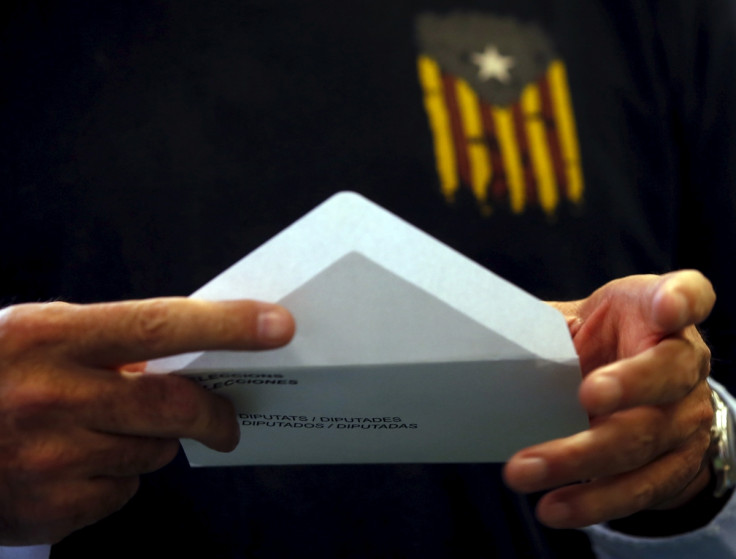 Catalonia goes to the polls on Sunday, 27 September, in what has been billed as an unofficial referendum on independence for the region, with the separatists largely tipped to win. The two main nationalist parties are looking to jointly control the majority of seats in parliament.
The pro-independence parties have claimed a clear majority of more than 65 seats in the 135-member house would give them the mandate to declare secession from Madrid. The early polls have been called after efforts to hold a referendum by Catalan leaders were shot down by the Spanish federal government, which is determined to stop the European nation's richest region from seceding.
About 5.5 million Catalans of the 7.5 million-strong population in the area are eligible to vote. Nearly 2,700 polling stations have been set up across Catalonia as voting is underway.
"These elections are special. They have aroused interest and great expectations in Catalonia and around the world," said the region's top electoral official, Meritxell Borras. Nonetheless, a setback for the separatist parties in the polls would be a serious blow to the independence movement.
"I'm not in favour of secession. I don't want to split from Spain. I feel Catalan because I married a Catalan and my children and grandchildren are all from here. I want us to stay united and I don't want us to split from Spain. If we've been together for so long, why now? I want this situation to be solved in the best way possible," a Barcelona resident told Euronews.
The Madrid government, which has pledged to stop secession attempts by the regional movement through constitutional courts, has also warned that Catalonia would be kicked out of the European Union and the eurozone if it breaks away from Spain. The federal government stands to lose hundreds of miles of coastline if Catalonia, which is strategically located on the Mediterranean Sea, secedes from Spain.