Caterpillar to cut 10,000 jobs amid China slowdown and falling revenues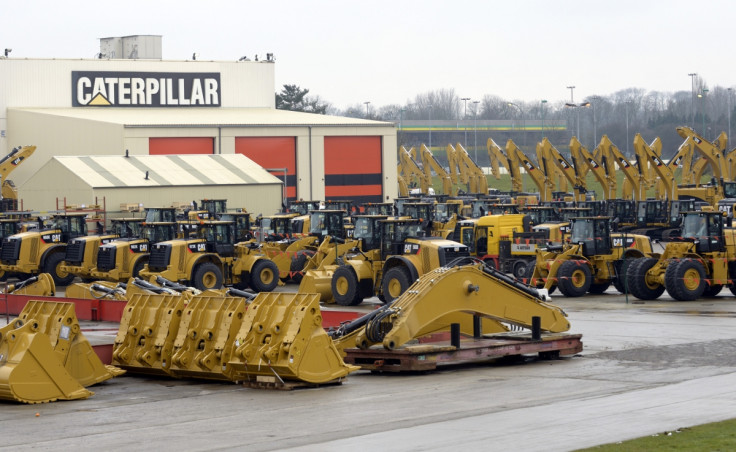 Caterpillar, the world's biggest construction and mining equipment maker, plans to cut 10,000 jobs through 2018, of which up to 5,000 could take place by the end of 2016. The cuts, which follow expectations of a third straight year of declining revenues, aim to consolidate its manufacturing facilities, creating $1.5bn in annual savings.
The restructuring, at over 20 plants worldwide across its energy and transportation, construction and resources businesses, would entail a pretax cost of about $2bn.
The Peoria, Illinois-based company, whose workforce stood at 114,233 employees as of 31 December, 2014 according to Thomson Reuters data, has already laid off 31,000 employees since mid-2012.
The company expects revenue to fall in 2015 for the third straight year to $48bn, below the average analysts' estimate of $48.82bn. "2016 would mark the first time in Caterpillar's 90-year history that sales and revenues have decreased four years in a row," according to a company statement.
The 2015 forecast is a 27% drop from 2012. Caterpillar shares which have fallen 23% this year were down 6.3% at $65.81 in afternoon trading on Thursday (24 September) when its market value which stood at nearly $60bn at the end of 2012 was down to about $39bn.
Due to slowing economic growth worldwide especially in China and an over-supply of raw materials used in construction such as crude oil, copper, coal and iron ore, the company's price realisation has fallen to six-year lows. Mining and energy companies have reduced their budgets and expansion plans leading to a decline in demand for construction equipment.
Peers that have indicated similar concerns include Caterpillar's UK-based rival JCB which recently said it would cut jobs due to a slowdown in Russia, China, and Brazil; mining equipment maker Joy Global which issued a profit warning earlier this month as it struggled to adapt to slowing demand for its services; and the world's largest maker of farm equipment Deere & Co, which announced layoffs of more than 900 plant employees in January due to a decline in demand for agricultural machinery.
© Copyright IBTimes 2023. All rights reserved.