Morrisons shop closures and job cuts: All we know so far about David Pott's turnaround plans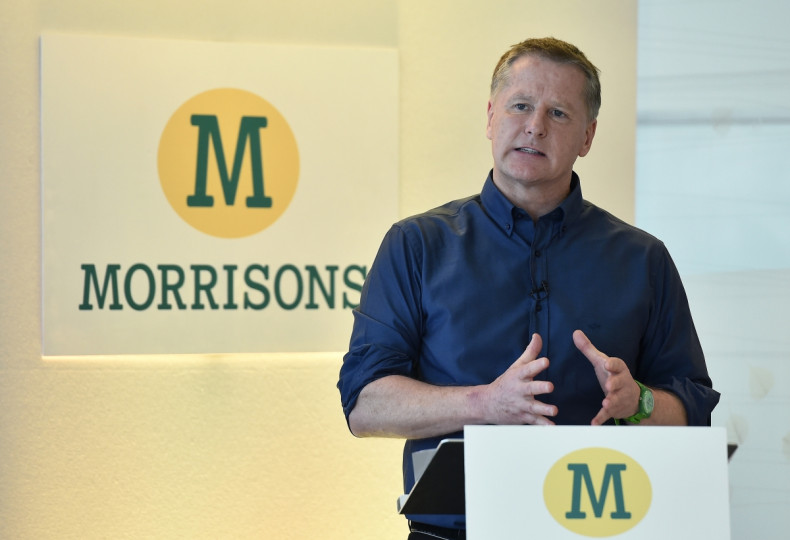 Just one day after announcing the sale of 140 convenience stores to an investment group backed by entrepreneur Mike Greene, UK grocer Morrisons dropped another bombshell, revealing the closure of 11 supermarket branches, cutting some 900 jobs.
Morrisons did not want to name the 11 stores that are facing closure. A spokeswoman told IBTimes UK that the company wants to inform the employees of those stores targeted first. "Some workers have just gone on their leave and some might not have their shifts for days," the spokeswoman said. This means it might take weeks before workers will find out."
Apart from the Burnham-on-Sea branch, which will close in the coming months, the company cannot confirm any specific stores yet. Morrisons employees' representing union, Usdaw, did not have any further information either and, when contacted by IBTimes UK, a union spokesman was unaware of the Burnham store closure.
However, employees working at Morrisons' Northallerton branch have said via social media that management informed them on the closure of the store. The supermarket's head office could not confirm this.
Joanne McGuinness, national officer at Usdaw, said: "This is devastating news for the staff in the 11 stores that Morrisons intends to close. We will now enter into full and meaningful consultation meetings on these proposals, where we will look closely at the company's business case.
"Our priority is to maximise employment within Morrisons, seek redeployment opportunities for members whose shop is closed and minimise compulsory redundancies. We will support, advise and represent our members throughout this period of uncertainty."
On Thursday 10 September, the grocer announced the closure of 11 superstores, in addition to the sale of 141 convenience stores. The news comes as the company reported a 47% fall in a pre-tax profit to £126m ($194m).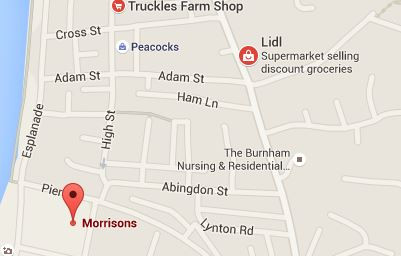 The Burnham-on-Sea branch is only 0.3 miles away from a Lidl store
Google Maps
On his restructure plans to streamline the business, chief executive David Potts commented: "Our six strategic priorities will then deliver improvement in the core supermarkets, where we have the greatest opportunity."
The company's Burnham-on-Sea branch is only 0.3 miles away from a Lidl store. German budget giants Aldi and Lidl have toughened competition in the grocers' market, causing a fierce price war between the UK's Big Four: Tesco, Sainsbury's, Asda and Morrisons.
IBTimes UK contacted the company's Blackburn branch, one of the stores that had been earmarked as a possible closing target by local media. Athough Morrisons said its priority is informing staff, one of the store's employees was unaware of superstore closures, which were announced on Thursday (10 September). She said: "We would not be affected, only local convenience stores will close."
Only 11 out of more than 500 stores are being closed by Potts, and the closures mean a cut of only 0.72% of the company's 125,000-strong work force, yet employees across the country are uncertain about their jobs.
Convenience stores sales
The sales of Morrisons convenience stores, at a £30m loss for a total of £26m, came after the shops generated huge losses for the grocer. The 140 stores will be bought by an investor group led by retail entrepreneur Mike Greene and backed by long-term investment giant Greybull Capital.
Although the convenience store by big supermarket chains is a soaring market and Morrisons' rivals perform well in the small shop industry, it would take too long before it would be considerably profitable for the grocer.
"Morrisons was late to enter the market and acquired less attractive real estate than its major rivals," Ken Perkins, equity analyst at Morningstar said. "As a result, the firm has been less competitive in the channel and has opted to double down on its online offering. The firm will also allocate capital to improving the pricing and experience in its existing supermarkets."
The main investor buying the chain is Mike Greene. Greene appeared on Channel 4's Secret Millionaire, is exactly as rich and as mysterious as the programme's name suggests. He went bust at age 27, but he managed to get his act together and wrote a book about his bankruptcy.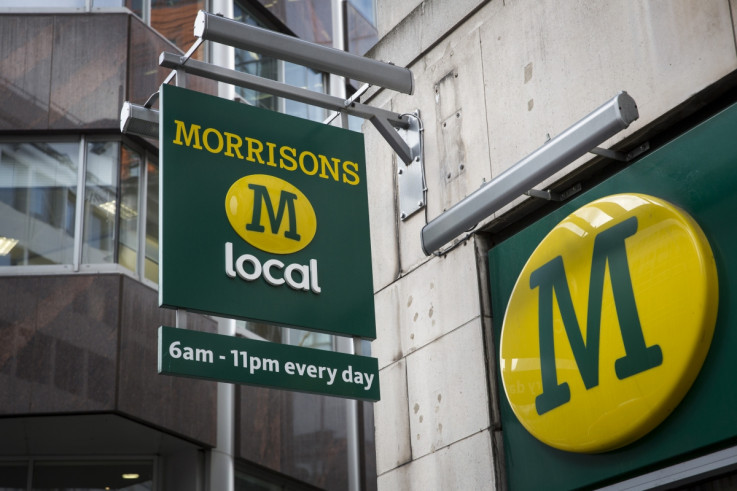 Getty
Although some might think the disposal of those stores might be a great loss for Morrisons, Usdaw announced it was more than happy with the decision. McGuinness said that the sale "marks an end to uncertainty and we welcome early indications that the new owner intends to continue to trade from the stores, reopen recently closed ones and keep the existing staff in jobs".
She added: "We look forward to an early meeting with the new owner and participating in the consultation on the transfer. Staff are being briefed by store managers and our reps will be available throughout this unsettling period to support members as we go through the details of the handover."