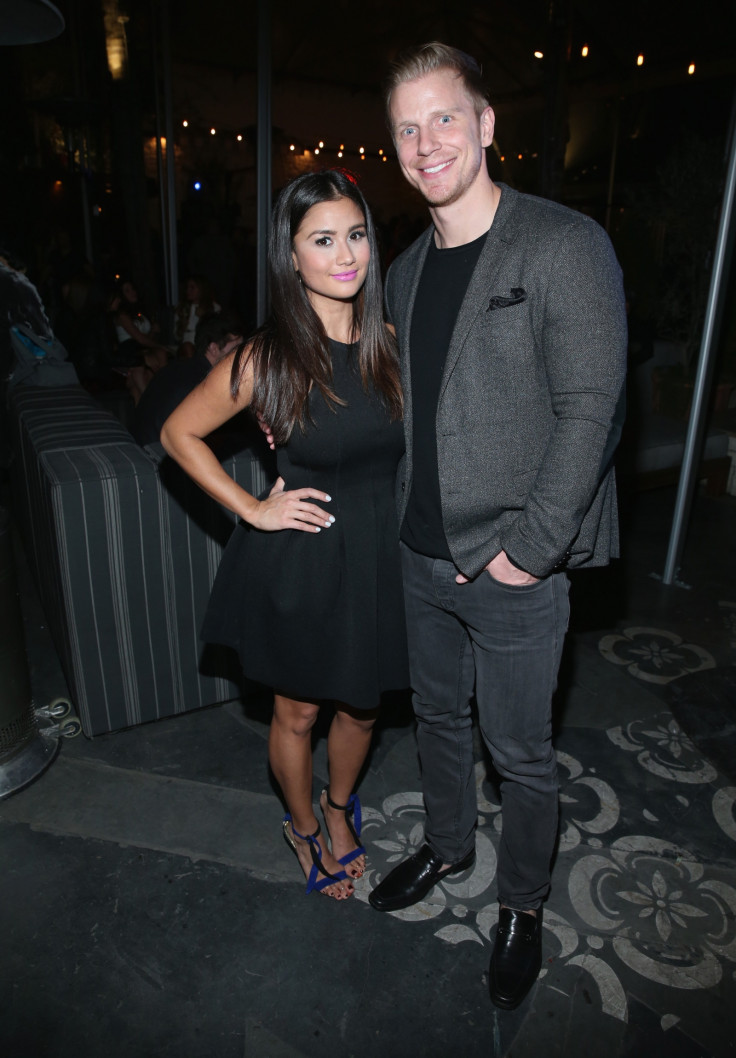 It is rare that two contestants from a dating reality TV series not only fall in love but also start a family together while keeping the romance alive. Catherine Giudici and Sean Lowe, who took part in season 17 of The Bachelor got married two years ago and now, have announced the birth of their first child, a boy, Samuel Thomas, on 2 July.
The couple took to their social media accounts to share the first pictures of their newborn son. In one adorable photograph, the new mother can be seen lovingly cradling her baby while still resting in her hospital bed.
"Samuel Thomas, I think I'm in love," Giudici captioned the picture. Meanwhile, the 32-year-old former Bachelor shared another post in which his son Samuel is fast asleep in his embrace. "My boy and me," he wrote alongside the Instagram post.
After winning his heart, and the reality competition, Catherine married Sean in a televised ceremony in 2014 after a year-long engagement. The couple revealed news of Catherine's pregnancy in December 2015.
"Sean and Catherine are so in love with Samuel already and are excited to be a family of three. Catherine and the baby are doing great. They're both healthy and happy," and inside source told US Weekly.
"He wants to teach him sports and things like that but he also is really excited to raise a great gentleman. He is so close with his dad and feels so lucky to have a great dad as a role model and wants to be that for his son," the same source added.
In May, the former Bachelor winner celebrated her baby shower and her husband divulged the details of their post-delivery planning. "Her mom and sister are coming to stay with us for about a month once the baby is born," Sean told E Online. "I know to most husbands that might sound daunting, but we love them and we're excited about it."