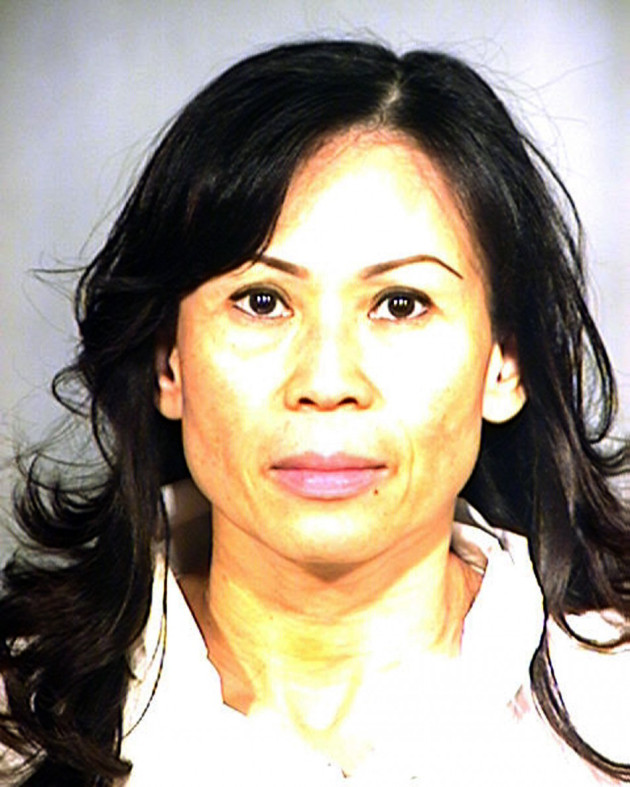 A woman in California has been sentenced to life in prison for chopping off her husband's penis and putting it in the bin.
Catherine Kieu, 50, was in the process of getting a divorce from her husband, 60, when she attacked him in 2011.
She drugged him with sleeping pills in his tofu before tying him to the bed and slicing off his penis with a 10-inch kitchen knife.
She is believed to have shouted "you deserve it" before severing his manhood.
Kieu then phoned the police, who found the husband in bed bleeding with a towel covering his groin. He was taken to hospital and had emergency surgery, but his penis could not be reattached.
Prosecutors said she attacked him because he had begun a relationship with a previous girlfriend, while her defence argued she suffered from mental health problems.
They said she had suffered from sexual and emotional abuse as a child and from her husband. Kieu had pleaded not guilty to the charges of torture and aggravated mayhem
However, the jury found her guilty, and she was sentenced to life in prison with the possibility of parole after seven years.
The couple had been married for 16 months and were believed to have argued about a guest staying at their home before the attack.
When she was found guilty of the crime in April, deputy district Attorney John Christl said, "This woman went to extreme lengths to destroy this man's manhood by placing it in the garbage disposal. She did this out of vengeance, vanity and jealousy."
Her former husband added: "I will never have a sex life again. My mental state is improving, but it may never be what it was before."