Mexicans who help to build Donald Trump's proposed border wall are traitors, according to the Catholic Church. In an editorial, the Archdiocese of Mexico warned entrepreneurs against contracting for the multi-billion dollar project.
President Trump is committed to building a 1,900-mile wall along the US border with Mexico after campaigning vociferously on the pledge in the run-up to the November 2016 election. Reports have emerged that Mexican construction firms are being lined up to build it.
"Any company intent on investing in the wall of the Trump fanatic would be immoral, but above all, its shareholders and owners should be considered as traitors to the motherland," said a piece published in church magazine Desde La Fe on 26 March.
It added: "The wall represents the predominance of a country that is considered good with the manifest destiny to overwhelm a nationality that has considered perverted and corrupt: the Mexican."
Earlier this month Cemex, a Mexican building materials supplier, confirmed it would not supply cement for the project after initially saying it would "gladly" provide quotes. The U-turn was seen as a response to mounting public and political pressure within Mexico, according to Quartz.
The archdiocese claimed in its article that as many as 500 firms were seeking to obtain "economic slices" from the construction of the wall being built to combat illegal immigration into the US from Mexico.
President Trump has claimed the wall will cost between $10bn and $12bn (£7.9bn and £9.5bn) but independent engineers have said this is an underestimation. Using Mexican firms and labour would reduce costs would be directly antithetical to Trump's promise to bring business and jobs back to the US from abroad.
Trump said: "I would build a great wall, and nobody builds walls better than me, believe me, and I build them very inexpensively."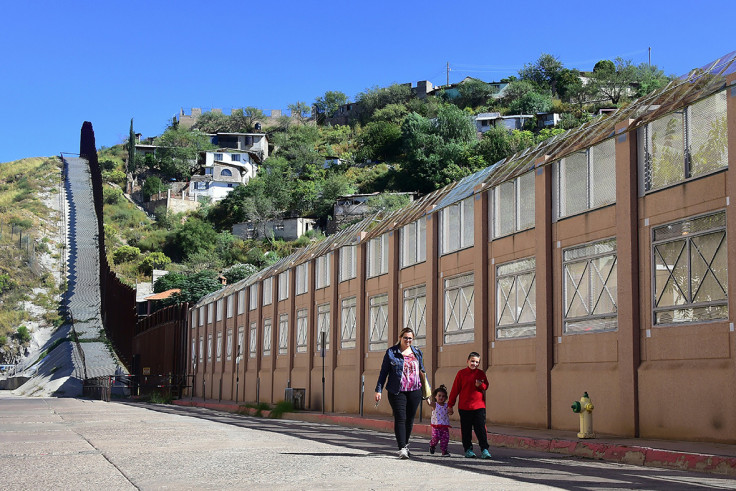 The Archdiocese of Mexico appealed to the "dignity" of fellow Mexicans and criticised the government for not taking a tougher stance on businesses willing to contribute to the project.
It said: "The investment of Mexican companies in the wall will end up nurturing all those forms of discrimination that, throughout history, have subjected millions of human beings. Practically, joining a project that is a grave affront to dignity is to shoot yourself in the foot.
"What is most surprising is the lukewarmness of the Mexican government's economic authorities, which have not shown any firmness against these entrepreneurs."
Trump recently suffered a bruising defeat in his bid to repeal Obamacare. It was a major policy setback dealt by the hands of fellow Republicans.