Catholics around the world have celebrated the feast of Corpus Christi (Latin for Body of Christ), symbolising their belief in the body and blood of Jesus Christ and the Eucharist.
Corpus Christi is celebrated on the Thursday after Trinity Sunday (ie, the eighth Thursday after Easter). Although largely a Catholic feast, it is also observed by some Anglican churches and Lutheran congregations.
In this gallery, IBTimes UK looks at colourful Corpus Christi processions around the world, from Latin America to Bavaria.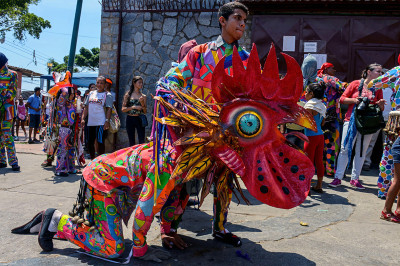 Pope Francis presided over a late evening Mass and a traditional 1km-long procession through the streets of Rome. Like last year, the Pope, who is known to suffer from sciatica, or leg pain caused by a pinched nerve, did not walk in the procession.
The pontiff called on the procession participants to think of those who are not free to express their Christian faith and who have had to sacrifice their lives for their beliefs. "May their blood, together with that of the Lord, be a pledge of peace and reconciliation for the whole world," he said.