With his good looks, charm and relatively easy-going personality, tattooed model Calum Best was tipped as a potential winner of Celebrity Big Brother 2017.
Sadly, the flaxen-haired hunk's dreams of being crowned King of CBB were ruined after he was the tenth housemate to be evicted on Tuesday night's show (31 January).
The 35-year-old son of late footballer George Best fell at the last hurdle as he was given the boot just three days before Friday's final. Despite suffering from an ear infection ahead of his eviction, Best looked dapper as he emerged from the house in a three-piece suit before sitting down with host Emma Willis for a candid chat.
Best admitted that he was "upset" to be leaving so close to the final on 3 February, telling Willis: "I think the whole experience was starting to drain me and I was exhausted by the past few days.
"We had a task and people were telling me for the past two weeks they hadn't seen me as I'd been so boring," he added.
Beginnings of an illness emerged after Best was seen explaining to Spencer Pratt that he was feeling unwell. Pratt said to him: "You've been, like, sober for two nights in a row."
Best responded: "I've been ill. That's why I've been on edge. I'm sick," as Pratt followed up with: "The ear thing?"
"Yeah, I'm not trying to show it. I just want people to respect it," Best said.
The model further disclosed details of his ear infection to Willis post-eviction, citing: "I couldn't [tell them] that for the past eight to 10 days I had an ear infection that was killing me and I wanted to sleep it off.
"They obviously don't show those kind of things but it was wrecking me. I felt if I wasn't aired I wasn't getting much time. So that started to frustrate me and play on my mind."
Despite getting along with most of the CBB housemates, Best had some run-ins with X Factor duo Jedward after the twins disturbed his sleep.
Joking about his clashes with the Irish singers, he continued: "Jedward, bless them, they are so good in so many ways but at points when I'm trying to sleep at two in the morning and they're singing at the top of their lungs.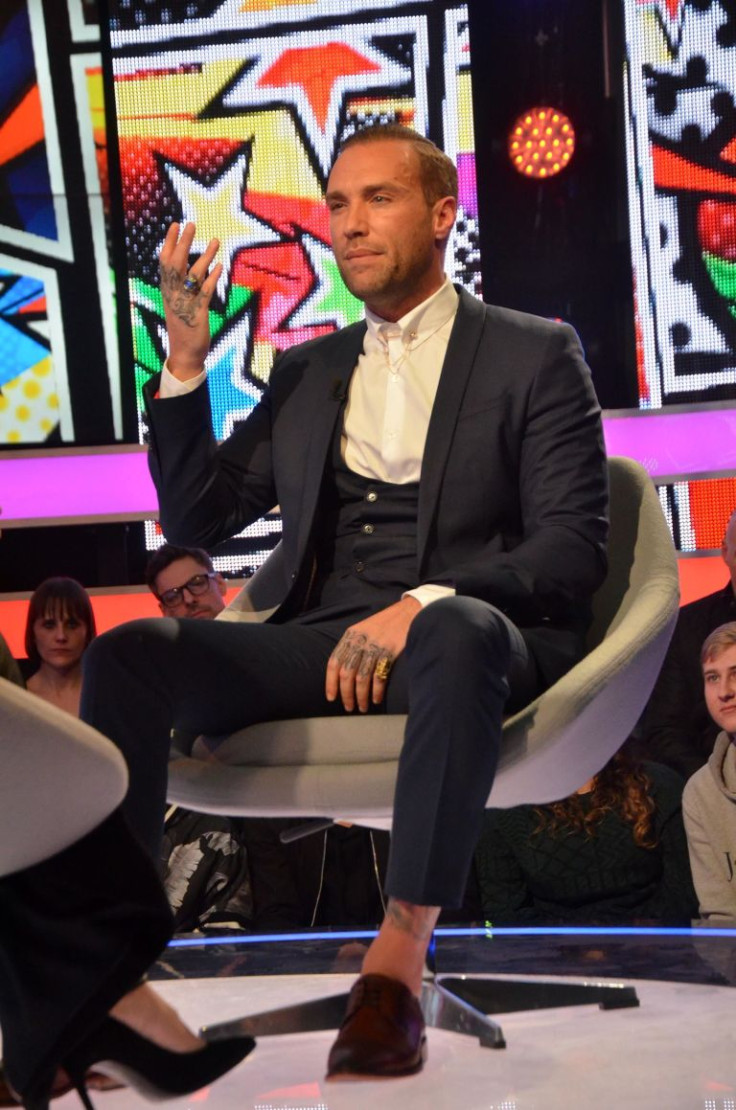 "I don't want to give anybody grief but there's a few times you start saying... they enjoy themselves but I feel sometimes they don't give that respect back and I think to live in a happy house there has to be mutual respect all around.
"That night I lost it [with Jedward] which obviously didn't work in my favour as I can tell they are very liked. They are smart, they are successful.
"I can tell by talking to them they run a good business but when it comes to being people, living in a house and respecting," Best continued.
Best tweeted his appreciation to voters following his departure from the house, telling his 376k followers: "Been an amazing ride #CBB TBF can't wait for the real world ️YES! #CBBCALUM".
He also posted a video on Instagram with fellow evictee Jamie O'Hara. The caption read: "Oh hell yeah ! Thanks everyone for ur support . Now to live it up with jamie.ohara".
Celebrity Big Brother continues tonight at 9pm on Channel 5.