Celebrity Big Brother's new lovebirds Bianca Gascoigne and Jamie O'Hara have been accused of instigating a "showmance" for the cameras during their time in the house, which ended abruptly as the footballer was shock evicted on Monday night's episode (30 January).
Gascoigne, 30, displeased viewers after it was revealed that she had a boyfriend on the outside world, and no one was more disappointed than the man himself, champion cagefighter CJ Meeks.
The athlete has watched helplessly as his model girlfriend spent the last two weeks cosying up to father-of-three O'Hara, who was previously married to Danielle Lloyd.
During the developing romance, the pair have passionately kissed, shared a bed and even said "I love you" to one another.
Now, Meeks has spoken out about his heartbreak, telling Sun Online that Gascoigne's betrayal has "killed him" and that he feels humiliated. The couple met before Christmas in 2015 and have lived together for five months.
He said: "It's been like my worst nightmare come true. We were very, very happy but she has destroyed me. I feel changed as a person – Bianca was everything to me, she was my best friend, I thought she was going to be the mother of my children, but she's ruined it all – and what for, Jamie O'Hara?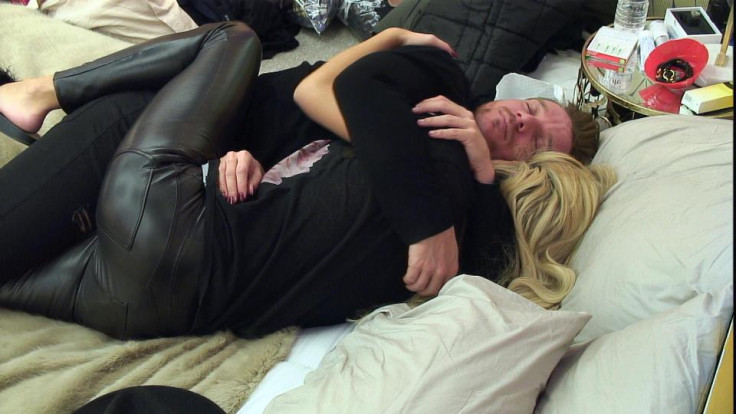 "I genuinely don't know what she's going to do when she comes out and I don't care – I'm gone."
The cagefighter also admitted to the newspaper that he was "head over heels" with footballer Paul Gascoigne's adopted daughter, declaring his love for her in Dubai after just four dates.
The former couple were planning a holiday to Dubai once Gascoigne had come out of the CBB house, and Meeks was even thinking about getting down on one knee, claiming he had been saving up for a ring.
He said: "Bianca was always asking me, 'Where's my ring?' Lots of our friends were getting engaged and I had it all ready for her. I said when she came home to me the diamond was waiting for her – that was the plan."
Meeks confessed to crying for days after watching his girlfriend kiss O'Hara in the toilets. He has since moved out of the flat they both shared.
He continued: "That killed me. I thought, 'If you can get drunk and kiss a guy on national television in front of me and my family, what on earth would you do on a night out if we weren't watching?' It's unbelievable... I lost the plot.
"I was inconsolable for days, I couldn't stop crying and I was still sitting in our flat, on our sofa, watching her climb into bed with another guy. It's been like torture.
"She will not get the pleasure of speaking to me again. I've moved out of our flat, I've given the keys back to the concierge, I've changed my number and I've blocked all her friends and family on social media. She will not find me – I have run as far away as I can from her."
Since O'Hara and Gascoigne have heated things up in regards to their blossoming relationship, they have been accused of having sex in the house.
The Daily Star claims that the new couple have been sneaking off to the toilet in unaired scenes to have sex, with Jedward adding fuel to the fire by complaining of missing condoms on last night's show.
The publication reports that the scenes, and several others, have not been aired by CBB bosses. The toilet is one area of the house where the cameras are not present.
Celebrity Big Brother continues tonight at 9pm on Channel 5.