Joanie Dingle was just hours out of jail before dying of a heart attack in shocking Emmerdale scenes on Monday night (30 January).
The factory worker confessed to friend Lisa Dingle that she wished she had never become involved with estranged husband Zak before slumping into her van seat and dying, leaving 'Dales viewers gobsmacked.
But alas, there is more drama to come in forthcoming episodes of the ITV soap. There will be emotional scenes next week as Ashley Thomas moves into a care home.
After Laurel finally faces up to the reality that her husband is suffering from dementia, it doesn't make moving day any easier for her. Matters are worsened, in fact, as Ashley lashes out during a family dinner on the eve of the move, due to his worsening condition.
In heart-wrenching scenes as they bid farewell, Laurel, Sandy and Gabby are understandably distraught, and at one point, Ashley totally forgets what is happening – highlighting the severity of the situation.
It's not all bad, however, as Ashley settles in quickly and soon becomes comfortable, which is somehow more upsetting for the family.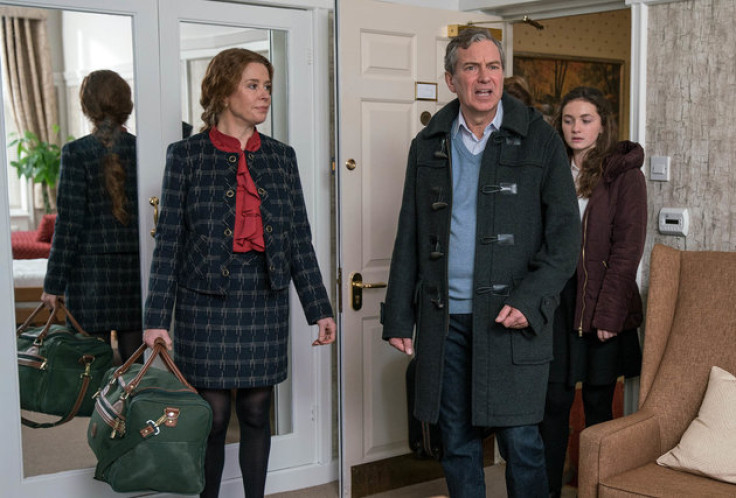 Emmerdale bosses were praised for raising the awareness of dementia through Ashley's storyline – which became prominent before Christmas 2016 – with Director of Operations for the Alzheimer's Society Kathryn Smith speaking out.
She said: "The progression of Ashley's dementia unfolding in front of viewers eyes has been heart-wrenching and, at times, difficult to watch. Storylines like these also have the power to make a huge difference and change public perception."
Elsewhere in the soap, a new romance is on the horizon as Charity Dingle and Frank Clayton embark on a passionate affair after teaming up for a Home Farm scam.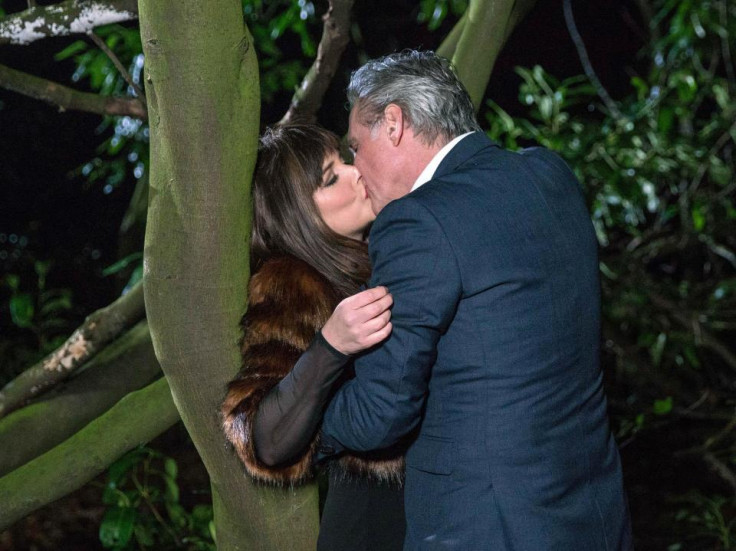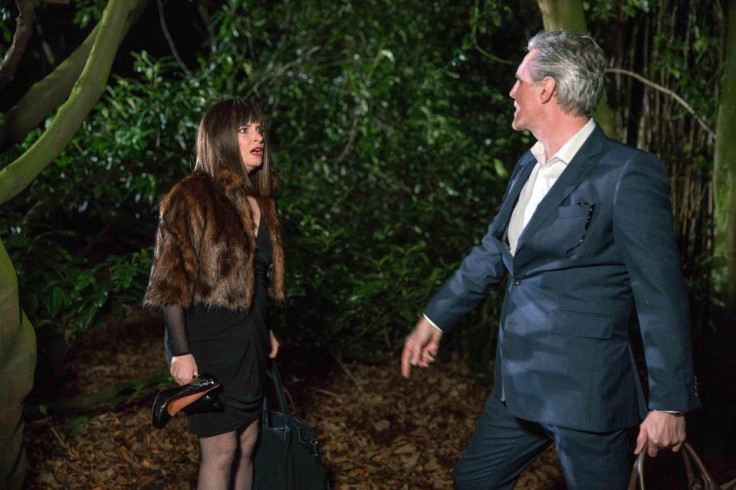 The conniving landlady may have met her match in fraudster Frank as their partner-in-crime dynamic soon turns romantic. The pair teamed up for a diamond scam in Home Farm, but soon end up in a passionate clinch in the woods as they can't keep their hands off one another.
Things soon turn a little weird as Frank appears to push Charity away in sneak peek pictures of the upcoming scenes, and looks angry. Was it something she said?
Emmerdale continues tonight at 7pm on ITV.