There has not been a dull moment since Kim Woodburn entered the Celebrity Big Brother House last week, and the How Clean Is Your House star continued the drama on Thursday night (19 January) with her ongoing row with Nicola McLean.
The 74-year-old star – who has proven to be acerbic at times – bewildered viewers when she appeared to compare herself to Jesus during the heated stand-off. Her comments prompted viewers to take to social media sharing site Twitter to brand her "delusional" among other things.
The row escalated when Woodburn claimed that former glamour model McLean is leading a conspiracy against her following Woodburn's shocking tirade against the model and fellow housemate Jamie O'Hara.
After re-joining the housemates after her night in a separate room – CBB security were forced to remove her for the house on Wednesday night – she appeared in the Diary Room to say: "The conspiracy in here against me, I think I've cracked... Nicole [Nicola] in a word.
"She's got them under a spell dear. She says jump and they say how high! She's painting a picture of me that doesn't exist. I've got a battle on here.. that's all I can say my love.. I think I'm walking back into a hornet's nest but one can be hopeful."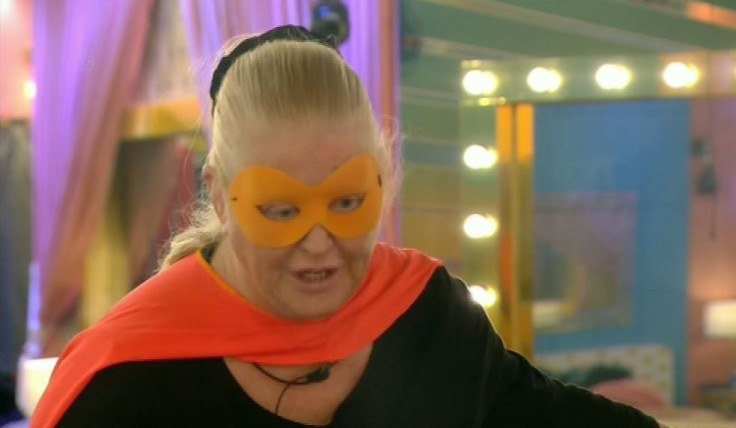 Later on in the show, Woodburn quietly approached McLean in a bid to resolve the issue, but was met with yet another war of words. Nicola told her: "I wouldn't want to be your friend. You have brought my children into it twice. That's below the belt."
Woodburn replied: "I haven't raised my voice. I'm grown up and I don't sulk!" as McLean asked: "How can everyone be wrong and you be right?"
"They crucified Jesus Christ! Are you saying he was wrong?" Kim replied.
The bizarre comment raised eyebrows from fellow housemates, including Bianca Gasgoigne, as McLean quipped: "That's just insane."
Woodburn's comment sparked uproar on social media, with many CBB fans creating memes of the television star.
Elsewhere in last night's action-packed episode, Geordie Shore's Chloe Ferry treated John from Jedward with a raunchy lap dance, before continuing to romance Calum Best.
Celebrity Big Brother continues tonight at 9pm on Channel 5.