She plays the matriachal role in the Celebrity Big Brother house and is even the biological mother of one of this series' contestants, Calum. But Angie Best has received a stark warning from the show's bosses, The Sun reports.
The 64-year-old fitness fanatic – who was the personal trainer to singer Cher and Priscilla Presley – has been "upsetting" her fellow housemates including Coleen Nolan as she continues to go on about nutrition and how to eat the right foods. She has now been issued a warning from the show's executives due to her constant talk of health and fitness.
Her constant talk about weight and shape has raised concerns with producers that it could cause the other contestants to develop insecurities, according to The Sun.
A source told the paper: "Bosses have had to warn Angie to stop talking about her strict diets and health so much. With the women living in close proximity, it's a worry that Angie's strong views could trigger other housemates' past body insecurities."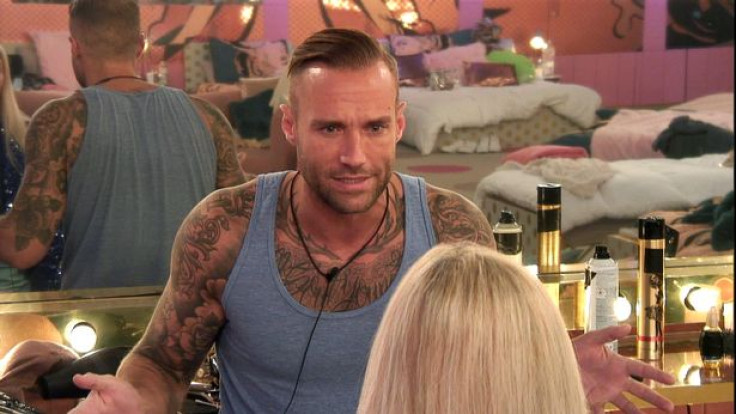 In the nominations made by contestants earlier this week, Bianca Gascoigne and Loose Women star Nolan both put Best up for eviction because of her didactic health offerings.
Most recently, former glamour model Nicola McLean – who has battled with anorexia and bulimia in the past – admitted that Best's continual talk of healthy eating was "p***ing her off" before adding, "It's insensitive, self-absorbed, and if there was an alcoholic in here I wouldn't be telling them how great the wine tasted."
Her son Calum, 35, was quick to notice his housemates' irritation of his mother's advice, and took her aside to explain she has to be careful of what she says around certain people.
According to Mirror Online, a Channel 5 spokesperson said that the alleged warning did not come from Big Brother.
Who is Angie Best?
Born Angela MacDonald in Southend-on-Sea, Essex, she worked as an English model and former Playboy Bunny and was married to footballer George Best.
She met Best at a dinner party in Los Angeles in 1975 when he was about to play for the Los Angeles Aztecs and claims it was "love at first sight".
The couple, who married on 24 January 1978, had son Calum together in 1981, but the couple separated the following year and divorced in 1986. The split was due to Best's problems with alcohol abuse and domestic violence.
Following the divorce, Angie Best went back to LA to pursue a full-time fitness career. She has produced and starred in her own workout videos, starring on television and in shows for Sky TV among others. She has trained many celebrity clients, including pop star Cher and actresses Sharon Stone and Daryl Hannah.
She has also written a series of books for over-40s women and has her own website where she sells health products.
Celebrity Big Brother continues on Channel 5 tonight at 9pm.