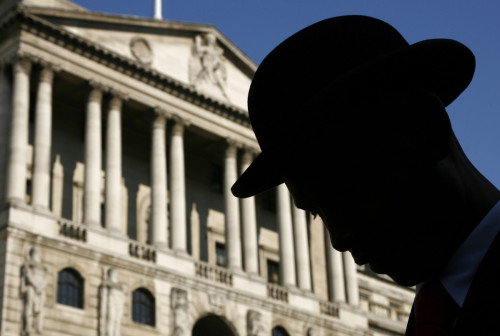 Political uncertainty around the upcoming general election in 2015 may be a "real mood killer" for British business and threaten to destabilise the economic recovery, according to the Confederation of British Industry.
The CBI lifted its UK growth forecast for 2014 to 2.6%, up from its previous estimate of 2.4%. The influential industry body said this will be driven by rising business investment off the back of cheap credit.
Net trade will also make a small contribution to growth as exports pick up alongside a recovering eurozone and global economy.
"We are starting to see signs of the right kind of growth," said John Cridland, director general of the CBI, Britain's biggest business lobbyist.
"In our view this is not a debt-fuelled, housing bubble-led recovery - our forecast shows encouraging signs that business investment and net trade are starting to play their part.
"More businesses are feeling inclined to invest in new technology and advertising. We can also expect to see more companies coming to market to raise finance and an uptick in merger and acquisitions activity as animal spirits return."
However, Cridland warned that "there is no doubt that business leaders are concerned about political uncertainty as we enter a lengthy election campaign".
"This could be a real mood killer when business leaders are faced with making big investment decisions in the months ahead," he added.
Some firms fear Labour would take a harder line on tax and regulation than the current administration, the Conservative-Liberal Democrat coalition, if they win in 2015.
Others are unsure about the UK's future in the EU, and so unfettered access to the lucrative single market, after the Tories promised an in/out referendum in 2017.