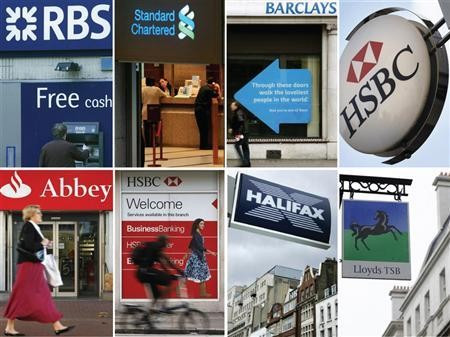 Britain's financial services sector has rebounded in the first quarter with higher business volumes, better profits and increased employment, according to a survey.
The latest study by lobby group the Confederation of British Industry (CBI) and consultancy PricewaterhouseCoopers found that an 18 percent increase in income from fees, commissions and premiums has generated a significant rise in profits for financial services firms.
Out of the 96 firms which participated in the survey, conducted between 20 February and 7 March, 34 percent said their profits increased while 15 percent reported a fall. Regarding business volumes, 48 percent reported an increase while 17 percent recorded a fall.
Further, employment in the sector grew by 2,000 in the first quarter and is expected to rise by the same number in the second quarter. The firms were also more optimistic about their overall business situation and business volumes and profits.
The pace of growth, however, was slower than expected, due primarily to a surprise rise in staff costs, following an unexpected rise in employment.
"This has been a strong quarter for the financial services sector, with robust growth in business volumes, an increase in profitability and upbeat investment intentions," Matthew Fell, CBI director for competitive markets, said in a statement.
"Concerns over the lack of availability of professional staff have eased since January and overall employment rose unexpectedly this quarter."
Nevertheless, the bailout concerns in Cyprus and new regulations and compliance requirements are expected to slow down growth in the sector, according to Fell.
Business confidence improved for the second consecutive quarter in the key banking sector, which had been laying off thousands of jobs in a move to improve profitability amid tougher bank capital requirements, fines for misconduct and lower trading volumes.
"The banks' return to confidence continues, although the improvement is less marked than in the previous quarter," said Steve Davies, a partner at PwC.
"Business is expected to improve across retail, commercial and financial segments and headcount has begun to grow again."
While the insurance industry reported a fall in business confidence, investment management and securities trading sectors have fared well with increased activity, improved profitability and better business sentiment.