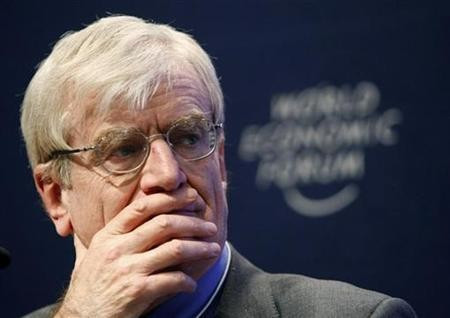 The Confederation of British Industry has said that Britain faces increasing competition as a destination for business investment and has already fallen behind India and China in its attractiveness to investors.
In order to improve Britain's image as an investment destination the country will have to change its policies and allay the concerns of potential investors, the CBI said.
A poll of 121 senior business leaders in FTSE 100, FTSE 250 and international companies, carried out on behalf of the CBI and Deloitte, asked what the government should prioritise to improve the case for investing in Britain.
The survey found four key areas which the government should tackle in order to promote investment, regulation, business taxation, personal taxation and planning and infrastructure. Britain performs "relatively poorly" in all of these areas, the survey found, however above all of these factors economic stability is considered to be the most important for attracting investors.
Although business leaders said that Britain had good pre-existing investment and networks, these, they said, are "less influential" than the four areas highlighted.
If action is not taken, the CBI said, investors are likely to look elsewhere to invest, especially in the design, marketing & brand development and services provision industries.
The survey did have some good news for the Coalition government, formed in May, as 62 per cent of respondents said they felt the government would improve the overall climate for business.
However while respondents put Britain ahead of Europe and Russia as investment destinations, they also put Britain on a par with emerging nations such as Brazil and behind China, India and North America.
Richard Lambert, Director-General of the CBI, said, "Having acted fast to tackle the deficit, the Government must now focus on how to attract more investment to the UK, if we are to create new jobs and grow the economy.
"The UK is still perceived to be an attractive place to invest compared to many other countries, but is seen to have lost ground in recent years, and as lagging behind the US, China and India. The UK needs to improve in the areas that really matter, otherwise other nations will steal a march on the UK as a place to invest.
"The Coalition's efforts to improve the general business climate are viewed favourably, but there is much to do to improve the UK's competitiveness as a destination for investment. The stakes are high, but if the UK raises its game, the prize we reap in jobs and opportunities will be considerable."