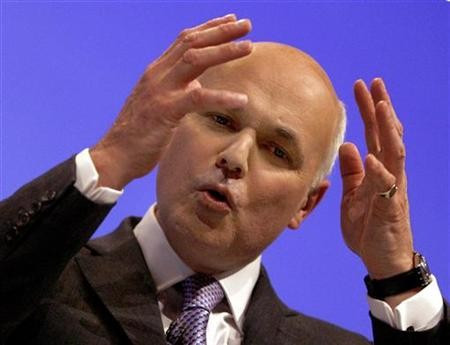 The Confederation of British Industry has said that it welcomes the coalition government's decision to review the pension system.
Yesterday the Work and Pensions Secretary, Iain Duncan Smith, initiated a consultation that could see the retirement age rise from 65 to 66 faster than currently planned. As things stand the retirement age is to rise to 66 by 2026, however the consultation could see the age rise to 2016 for men and 2020 for women.
Despite supporting a rise in the pension age, the CBI said it was opposed to removing the default retirement age (DRA), currently 65, as it "would cause significant practical problems for employers". Those who oppose the DRA say it forces people to lose their jobs even if they wish to continue working beyond 65.
The CBI said that it was in favour of "gradually" raising the basic state pension age, reaching 70 by 2030. However the CBI added that the government should be looking at the structure of the state pension so as to ensure that those who save more throughout their lives would be rewarded.
The CBI also called for the government to review public sector pensions. John Cridland, Deputy Director General of the CBI, said, "Public sector workers deserve a good retirement, but the gap between the contributions paid and the pensions accrued is £10bn a year and rising, with taxpayers left to make up the difference. This is clearly unsustainable. For many public sector employees shifting to a defined contribution pension, but without bearing the investment risk, could be the best way forward."