'Cbiz buss case': Fans react to London rapper being cleared of murdering Oliver Tetlow
Rappers celebrate trial's collapse as family of innocent drive-by shooting victim continue hunt for killer.
The acquittal of London grime star Cbiz for the murder of 27-year-old Oliver Tetlow in Harlesden has been greeted as "justice" by his fans and caused a sensation on social media.
The rapper, real name David Osadebay, 30, had been on trial for the Church Road drive-by shooting at the Old Bailey, along with 20-year-old co-defendant Mohamed Siamino.
The pair were accused of murdering innocent bystander Tetlow with a submachine gun on 9 March last year after mistaking him for a member of the local gang Church Road Soldiers.
The motive for the killing was said to be "revenge" for the theft of Osadebay's gold bling while the rapper partied in a nightclub in Mayfair the previous night.
The arrest of Osadebay – a flamboyant MC whose online music videos attract millions of views – shocked fans of the underground grime scene at the time.
He had always denied any involvement.
On Tuesday (10 January), the trail collapsed after the judge ruled there was insufficient evidence for a jury to convict Osadebay and Siamino.
Two other defendants also accused of murder – London rapper Romarne Young, 20, also known as Hurricane, and 29-year-old Jahmico Trott – had previously been acquitted mid-trial in December.
Osadebay's release saw thousands take to social media in reaction to the news.
Young, a close friend of Osadebay's, posted a picture of the pair together on Instagram, writing: "Hallelujah amen they let us out the cages." He has already released a song on his own experience of the trial.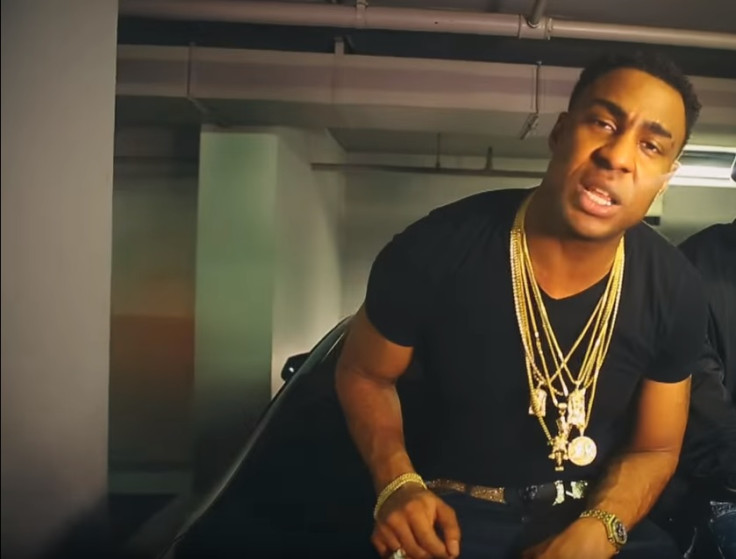 One fan tweeted on Osadebay's release, "Cbiz is now a free man, this has made my day", while others praised the rapper's legal team, with one jokingly tweeting he must have hired fictional lawyer Harvey Specter from hit US television show Suits.
But as some celebrated the release of the four men originally charged with Tetlow's murder, questions will now be asked of how the police intend to continue the investigation in his death, with a conviction still not brought.
Heartbroken Pamela Humphrey, mother of Oliver Tetlow, said in a statement at the time of her son's death: "The only way to stop this happening again is for people to come forward and provide information that will see the killer and accomplices brought to trial as soon as possible."
She continued: "Please, please help me and yourselves to bring the killer of my son and the accomplices of the killer to the full justice of this country.
"My son's death will not then have been in vain, you may save some innocent person, or the life of one of your family or close friends.
"I miss my son very much. Our family miss him very much; he was loved and is still loved. I hope you're never put into the awful situation that we find ourselves in right now. Please, please help me, help my family and in turn help provide safety for yourselves and your families in helping us."
Fans react to release of Cbiz
© Copyright IBTimes 2023. All rights reserved.