Cecil the lion killing: 2 men due in Zimbabwe court on poaching charges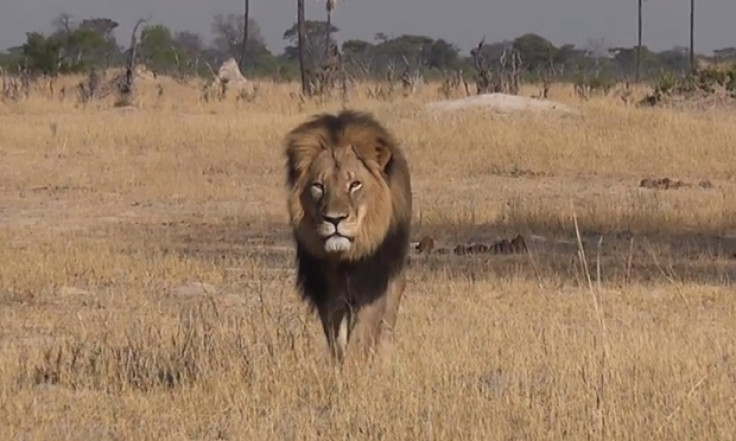 Two men are due to appear in a Zimbabwean court in the killing of Cecil the lion, which has enraged environmentalists and animal lovers across the world.
Professional hunter Theo Bronhorst and local landlord Honest Ndlovu face serious poaching charges after it emerged that the wealthy American dentist, Walter James Palmer, shot the animal with a crossbow without necessary hunting permit.
"Both the professional hunter and land owner had no permit or quota to justify the off-take of the lion and therefore are liable for the illegal hunt," the Zimbabwean Parks Authority said in a statement. "[They] are being jointly charged for illegally hunting the lion."
The pair could be sentenced up to 15 years in prison and $20,000 each if convicted.
"Ongoing investigations suggest the killing of the lion was illegal since the landowner was not allocated a lion on his hunting quota for 2015," said Emmanuel Fundira, president of Safari Operators Association of Zimbabwe.
"The parks and wildlife department, as the regulatory authority and custodian of all wild animals, issues hunting permits and hunting quotas for all hunting areas in the country. Only animals on quota are to be hunted."
Palmer has said he paid $50,000 for the hunt and claimed he was not aware the poaching was illegal. The market value of Cecil is estimated to be around $100,000.
"Palmer shot Cecil with a bow and arrow but this shot didn't kill him. They tracked him down and found him 40 hours later when they shot him with a gun. Cecil was skinned and beheaded. We don't know the whereabouts of the head," said the Zimbabwe Conservation Task Force charity.
The Cecil episode is also likely to open a can of worms as local environmentalists believe many such cases have gone unnoticed.
"It's possible that some of the cases may go unnoticed and there could be collusion involving a number of individuals. The $55,000 could have found its way around a number of people," Fundira told the local daily The Zimbabwean, after the press conference.
Zimbabwean government authorities have, however, denied the incident reflects poorly on their environment conservation efforts.
© Copyright IBTimes 2023. All rights reserved.